Hi Vegs!, the Dacsa Group's vegetable products company, is now available in Carrefour supermarkets in Spain, bringing its retail footprint to a total of 200 listings.
The Dacsa Group, leader in the corn and rice milling sector, launches in Carrefour Spain with a range of four 100% vegan products:
Bocaditos de atún (tuna snacks)
Bocaditos de ternera (Veal morsels)
Albóndigas (meatballs)
Veggieclara (functional egg white substitute made from aquafaba which can be used in numerous sweet and savoury recipes, such as sauces, cakes, omelettes, etc)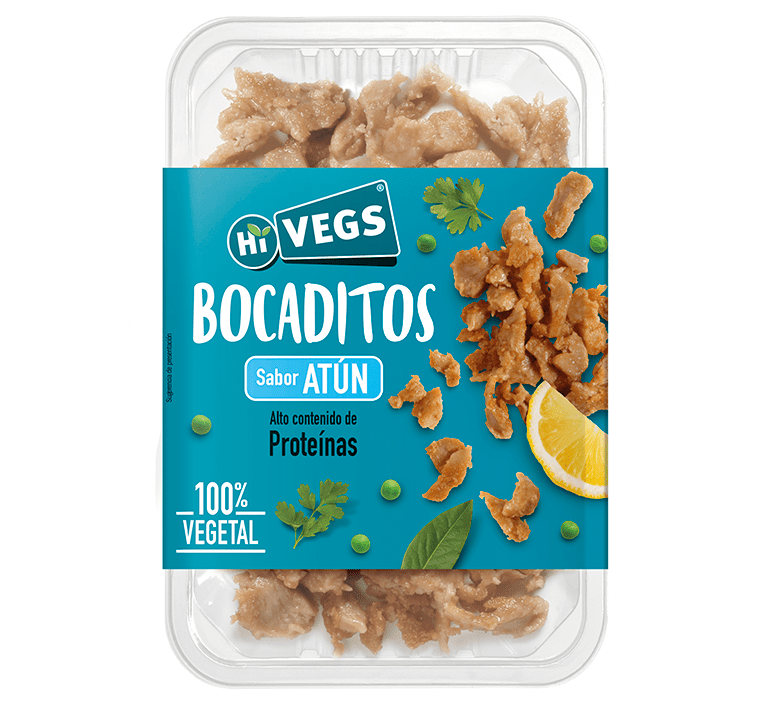 Both Hi Vegs! Bocaditos and Albóndigas are 100% plant-based products, made from texturised pea protein. The Dacsa Group's R+D+i team says it recreated the taste, texture and appearance of the animal product it replaces, and additionally, these are gluten and soy-free products offering a high protein content.
"With the launch of this new brand, we are adapting to new consumption habits and patterns in order to respond to the growing concerns of a population that is aware of its health, animal welfare and the environment," explains Araceli Císcar, executive director of the Dacsa Group.