The alternative meat company has revealed that its plant-based meat burgers are now available direct to consumers in the US through its website, stating that consumers can now "Order Impossible™ Burger to cook at home, and have it shipped directly to your door for free."
Although demand for plant-based meats has already increased significantly in recent years (a market projected to grow to USD 4.2 billion by 2021), the increase in traditional beef prices -due to the COVID-19 pandemic- has allowed sales of plant-based meats to soar by 178.5% in the week ending on May 23, compared to animal meat, which only went up by 24.4 percent.
The virus has exposed the vulnerability and fragile nature of the meat industry's infrastructure, as workers forced to work side by side in processing plants have become victims of the contagion. This has resulted in reduced staff and even closures, causing meat prices to increase.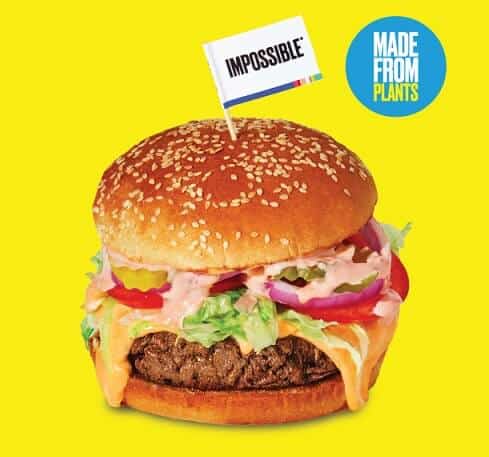 The move by Impossible Foods will make it easier for consumers of plant-based meats to enjoy the foods they love without having to leave their homes and has the potential to boost sales significantly, considering how consumers today are more hesitant to leave their homes — a shift in attitude which may linger into the future even if the effects of the COVID-19 crisis eventually subside.
Based in Redwood City, California, Impossible Foods will be ten years old next year. Its plant-based meat products are available in over 3,000 stores throughout the United States, as well as in Singapore, and Hong Kong. The burger was also rated the number one plant-based burger by the New York Times.
Last year, Impossible Foods filed an application with the European Union to obtain authorization to sell its products within the EU. This may turn out to be especially successful considering how the European Commission has pledged 10 billion Euros for a green transition with a focus on the availability of plant-based protein.