Chief Financial Officer David Lee of Impossible Foods stated in January that the company is looking to expand its line of Impossible Pork to Australia and now the company is advertising for an Australia/ New Zealand Country Manager.
The company announced a 500% retail expansion this week and that it is on track for its mission to replace animals in the food industry by 2035.
According to the job description in LinkedIn, the manager will be responsible for managing the Australia and New Zealand market, including distribution, new sales and growing existing accounts.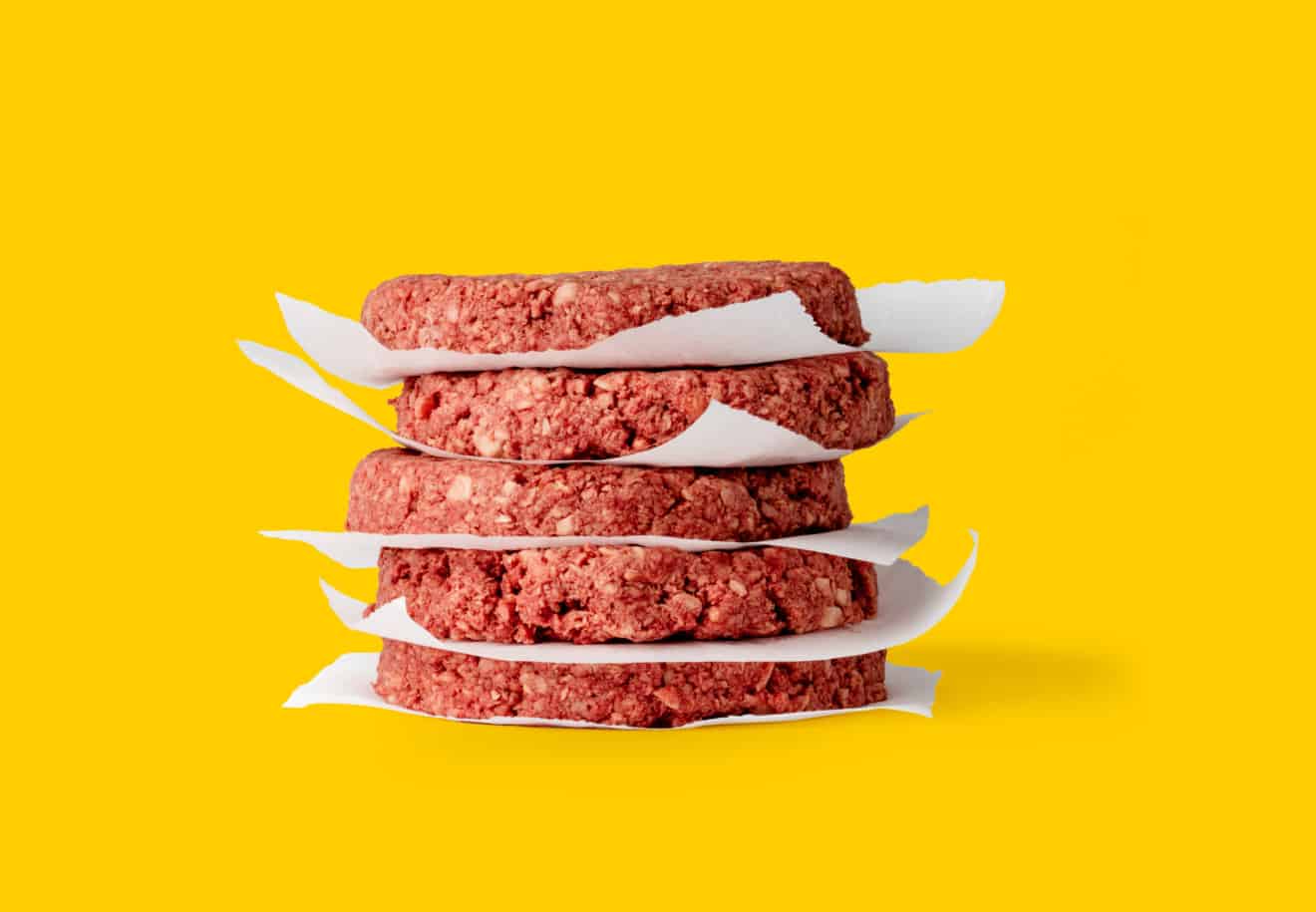 Australia offers a huge market potential for plant-based pork. Australia ranks as the second highest consumer of meat per capita worldwide whilst also having some of the highest rates of vegetarianism and veganism globally. The CSIRO has estimated Australia's plant-based meat market to be worth more than $6 billion by 2030, highlighting a major opportunity for grain and meat producers. According to ABC in Australia, the animal agriculture sector could lose up to $3.2 billion by 2030 if it does not "meet changing consumer attitudes to animal welfare."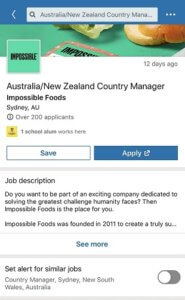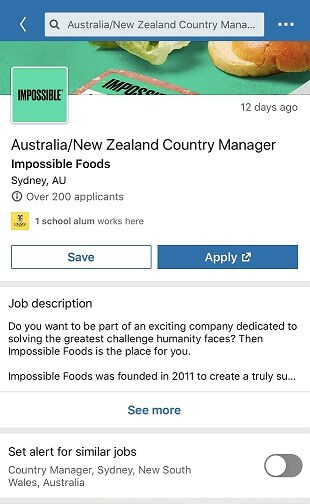 $1.3 billion to fund strategy
Last month South Korean investor Mirae Asset Global Investments led a series F funding round raising $500 million — "the largest fundraising round for a food tech company in the history of the world," bringing its total investment to $1.2 billion. This finance means the company can expand production capacity globally whilst also being able to withstand volatility during the COVID pandemic (according to Forbes).
Australia and New Zealand are part of a strategy to target Asia. Pork consumption in Asia has been enormous but it is known that this industry took a massive hit last year due to the Swine Flu epidemic in pigs. This has laid the path for local plant-based pork companies like Omnipork and Zhenmeats and now the western giant Impossible Foods is also closing in. The Asia alternative meat industry is tipped to have huge potential.
An Impossible Foods spokesperson told Business Insider Australia: "Our intention is to replace animals [and] food production technology worldwide, and that certainly means we will be rolling out the Impossible Burger in Australia and New Zealand."