Irish Food giant Kerry, known for its dairy products, revealed to its investors a "strong recovery" in Q3 due in part to the launch of meat-free ranges under the Richmond and Naked Glory brands which continue to achieve strong growth. As we reported last month, the Richmond meat-free sausages were awarded Meat-Free Product of the Year.
"A number of key consumer trends have accelerated in the period,with increased demand for health and immunity enhancement, natural authentic cooking, sustainability and plant protein," states the report.
Kerry's plant protein RDA Manager, Sally Murphy, shared the following in a recent interview.
What kind of RDA challenges do manufacturers face when creating plant-based products?
Manufacturers can struggle with identifying what their target market wants and creating vegan-friendly versions of much-loved products. Processing capability can also be an issue – do you have the capacity to manufacture plant-based products? It can also be tricky to source a dedicated supplier of flavours, functional and colour systems.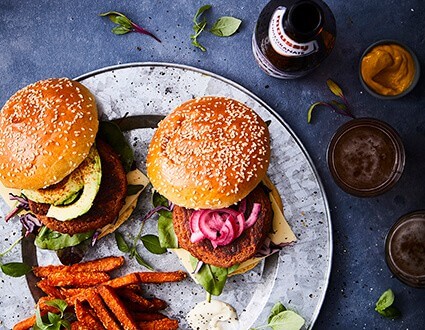 What kind of innovations have you noticed in recent years? What have been the main changes in this category?
The level of innovation in the last 18 months has just been incredible, we see a move towards the 'vegan' fast food style of plant-based product with burgers, goujons, nuggets and sausages becoming increasingly popular and variations in their flavour profiles starting to emerge. The main difference I have noticed is the improvements in the flavour profiles and texture. Consumers are looking for textures similar but not the same as meat.
What new developments are coming down the line for plant-based products?
At Kerry, we are always looking at what is the next big thing. Here are some trends we can see developing in the future.
Protein quality/content: some plant proteins can have poor protein content or quality, and innovation should begin around what can be done to improve this.
Fish: Texture will be important here (think tuna steak versus smoked salmon). Fish is widely perceived as being healthy so fortification with Omega3 should be investigated.
Health boost: Vitamins and minerals missing from plant protein diets can be addressed through fortification of plant proteins.
Clean label: This will be a huge area of work -producing products with clean labels and free of E numbers will pose a lot of hurdles for manufacturers.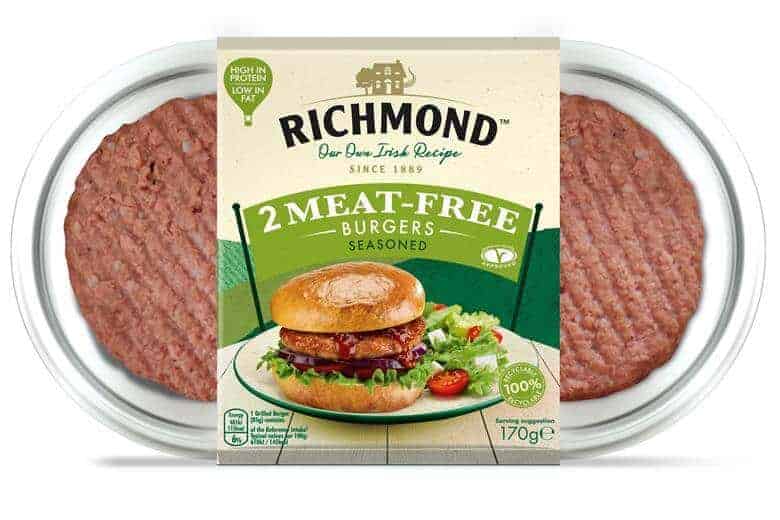 What advice or recommendations would you offer to manufacturers hoping to innovate in this space, or enter for the first time?
Understand your end consumer – what are their underlying needs and motivations?
Is your facility set up to allow for processing of textured vegetable proteins (TVPs) and raw materials associated with plant-based products?
Understand the marketplace – how will you differentiate yourself? What will make the consumer choose your product over the competition?
In 2018, Kerry identified plant-based proteins as a major trend and announced its ambition to become a leader in the plant-based industry the following year. We will continue to report and, as ever, have a special interest in producers of meat and dairy which choose to enter the plant-based category.