Japan's Shin-Etsu Chemical, the largest chemical company in Japan, ranked No. 9 in Forbes Global 2000 for chemical sector, is reportedly released its intentions to enter the plantbased meat sector to benefit from the rising global demand, bolstered over the past six months by coronavirus and its effects on consumer behaviour.
The chemicals giant is set to produce a binding agent, made of cellulose as a replacement for eggs, that helps plant-based burger patties to retain their form once cooled. The company is reportedly projecting sales of several billion yen annually from the outset.
According to Nikkei Asian Review, the ingredient is intended "for artificial meat in Germany, eyeing U.S. and European makers like Beyond Meat and Nestle," – neither Beyond Meat nor Nestle have production facilities in Germany, however other plant meat producers in the country include Rügenwalder Mühle, Iglo, several supermarket own brands such as Netto and Lidl, and LikeMeat.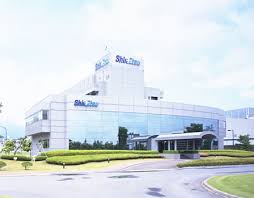 This summer, the German Federal Statistical Office reported an increase of 37% in the first quarter of sales for vegetarian and vegan products. The remarkable increase is justified by changing consumer preferences in the course of COVID-19, and 20 thousand tonnes of plant-based alternatives were sold in the first quarter of 2020, compared to 14,7 tonnes in the same period of 2019.
It was also predicted that following awareness of a large scale coronavirus outbreak in a German slaughterhouse, around a third of German consumers are considering reducing their meat consumption even after the end of the current crisis.