Last June, Kellogg Co announced plans to divide its operations into three separate businesses — North American cereal, snacks, and plant-based foods — with the new Plant Co. division to be anchored by the MorningStar Farms brand.
In a strategic U-turn, the global conglomerate has today revealed that it will instead retain its plant-based-food operations.
There'll be a couple of players left standing
In its Q4 result statement Kellogg states: "The company continues to work towards its previously announced spin-off of its North America cereal business by year-end. After exploring strategic options, the company has decided to retain its plant-based business, which represents 2% of net sales and offers strong long-term growth prospects."
"When we began this process, valuation for peer companies were stratospheric compared to where they are today," stated Kellogg chief executive Steven Cahillane. "We see an imminent shakeout coming. It's happening already. And there'll be a couple of players left standing," he told analysts in an earnings call today.
NASDAQ: Consumers will gravitate towards cheaper
And who would be those players left standing? In an article published just last week, titled "Kellogg (NYSE:K) Can Succeed in Fake Meat Where Others Failed," Nasdaq mooted: "Simply put, animal-meat producers operate at a massive scale compared to their plant-based counterparts. Therefore, the fake meat providers can talk all they want about green protocols and initiatives and superior outcomes. However, at the end of the day, if similar products feature steep price variances, consumers will gravitate toward the cheaper offering."
The author continues, "While it's not a fair comparison, investors should consider the harsh realities. Beyond Meat's enterprise value pings at $1.86 billion. In contrast, Kellogg's enterprise value clocks in at over $30 billion. If anybody can do fake meat, it's the latter enterprise."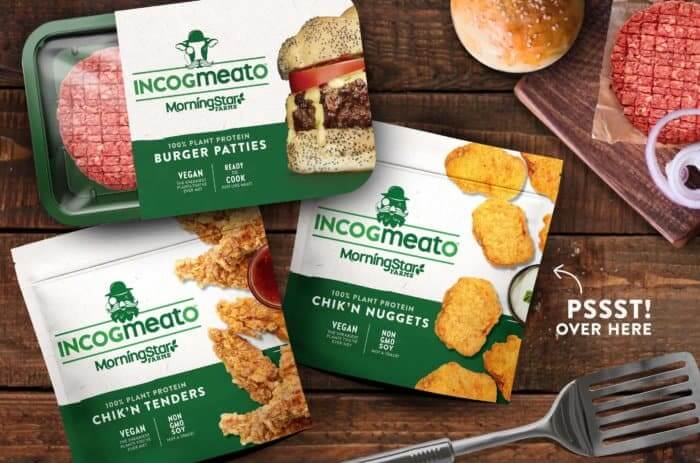 Morningstar Farms
During a flurry of activity in the plant-based space during 2020, Morningstar revealed plans to add vegan pork products to the Incogmeato line, and an investment of $43 million to expand a manufacturing plant dedicated to the production of Morningstar Farms products.
In April of 2022, the food giant revealed plans to improve the sustainability of its plant-based products through to 2023, partnering with Benson Hill to source a new, more sustainable soy-based ingredient and claiming that the range would be made with 100% renewable energy by the end of the year.
Six months later, the brand launched two plant-based chicken products including the first vegan waffle ever created by its iconic breakfast brand Eggo.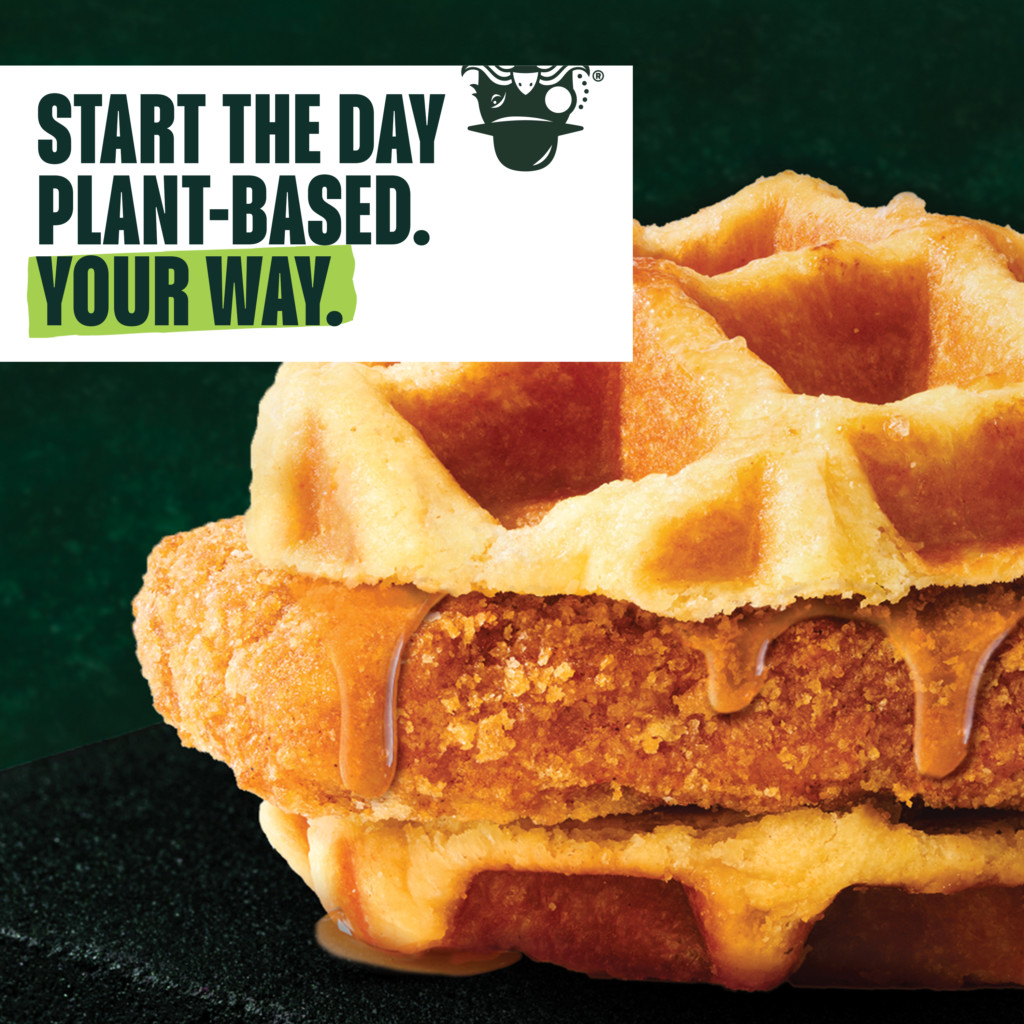 Morningstar Farms products include plant-based chicken nuggets, hot dogs, popcorn chicken, breakfast sausages, and burgers. The company announced in 2019 that all Morningstar products would omit the use of egg whites to become fully vegan by 2021, but this was not yet the case as of December 2022.
Speaking to vegconomist back in 2020, Sara Young, head of plant-based at Kellogg and Morningstar Farms commented: "We have committed to transition all MorningStar Farms products to vegan, including reducing the use of over 300 million egg whites annually by 2021, which will have a positive impact on the environment. While we don't disclose specifics, we can note that this transition requires dedicating the necessary time and resources to do it right, including extensive research and testing to ensure we maintain the quality, taste, texture and nutritionals across the portfolio.
"We've been the leader and innovator in the plant-based category for decades because we evolve to meet the changing tastes of our customers with a variety of options. The category is consistently progressing, and it's critical to develop new ways to get people to explore plant-based food options," she added.