South Korean food producer and catering provider Shinsegae Food has announced it is launching a new vegan restaurant and brand called You Are What You Eat.
According to Pulse News, the fast-casual restaurant will open this month in the Gangnam district of the country's capital, Seoul. It will reportedly offer options such as pasta, salads, and sandwiches, along with a range of other meals and desserts. The menu items will also be available in the form of ready meals for customers to take home.
Shinsegae Food recently trialed the new concept with a food truck at the World Knowledge Forum. The truck served options made with the company's plant-based Better Meat products, including kimchi fried rice with canned ham and pizza bread with sausages. Forum attendees were said to be enthusiastic to try the dishes, which were described as healthy and environmentally friendly.
Expanding into plant-based
Shinsegae launched its first plant-based brand, Better Meat, in 2021, offering sliced ham and meatballs. Last year, the company introduced vegan canned ham (a SPAM-style product) under its newly launched US subsidiary, Better Food Inc.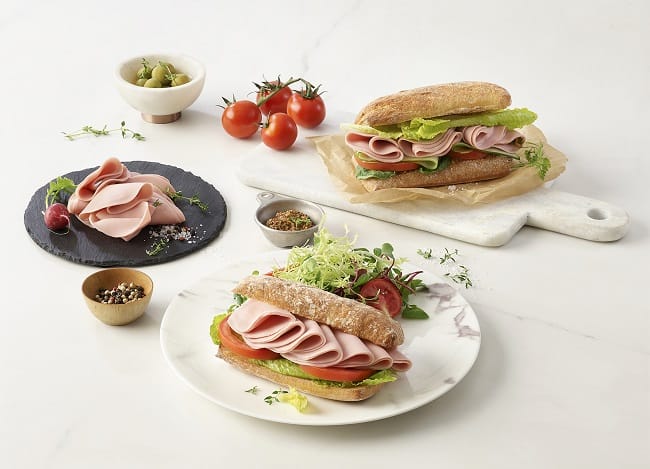 At the beginning of 2023, Shinsegae opened a store and restaurant called The Better Vecchia & Nuovo, also in Gangnam. The store offers a selection of meat alternatives, following the success of a similar pop-up operated by the company in 2022.
Shinsegae also launched the plant-based Better Burger at its No Brand burger chain in June of this year. All parts of the burger are fully animal-free, and the chain will now reportedly launch other vegan options such as nuggets.
Fast-growing market
The developments come as demand for alt proteins grows rapidly in Korea, with the country's plant-based market poised for exponential growth over the next decade. Earlier this year, the Vegan Society reported that almost 3,000 Korean products had been registered with its Vegan Trademark, and alt meat investments reportedly soared in the country last year amid growing concerns about food security.
"Better Meat's products are for meat lovers but made from 100% plant-based ingredients. Therefore, they are entirely free from cholesterol, animal fat, artificial food coloring, and antibiotics. Moreover, they use fewer resources and advocate better animal welfare than conventional farming," says the Shinsegae Food website.