TheVeganKind, the UK's most popular vegan online supermarket and subscription box service, announces it hit its £300,000 target in 2 days and is now aiming for stretch target of £600,000. The company's website sells 4,500 100% vegan products and distributed 130,000 orders across the UK in 2019.

Launched initially as a monthly subscription box service in 2013, when founders Scott and Karris McCulloch decided to launch a service help consumers to discover new vegan products, TheVeganKind soon after started a vegan beauty box, and in 2016, the opened a full online store which now offers 4,500 100% vegan products including vegan cheese, bacon, burgers, doughnuts, and chocolate.
The business, based in Scotland, shipped over 130,000 orders last year alone and has amassed £5.6m in revenue since its debut; its new funding round will enable the company's growing customer base to invest in and support the business as it looks to expand its operations.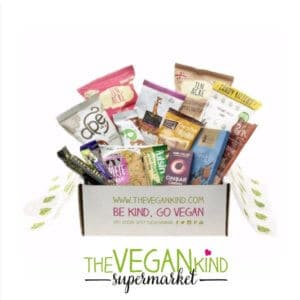 Co-Founder and CEO, Scott McCulloch, says, "We completed a successful rewards-based crowdfunding campaign at the back-end of 2018 and since then we've received a lot of questions on when we would be doing an equity raise and when customers could buy shares. We are delighted to announce that the time has now come. Our community is at the heart of absolutely everything we do and we are completely focused on improving access to a vegan and plant-based lifestyle. The support that we've received to date is nothing short of extraordinary and we can't think of a better way to say thank you than to give our community a chance to join us for the next step of our journey and be a part of the future of food."
TheVeganKind are working with the Seedrs platform – those interested in hearing more about the campaign and would like to register their interest can do so here.