Lidl Switzerland is expanding its range of vegan and vegetarian products. The retailer now plans to roll out an exclusive meat-free area which it is calling the "veggie block" into all of its more than 140 branches nationwide, having already trialled the new concept in 53 branches.
In September 2019, Lidl Switzerland had already expanded its range to include the vegan "Next Level Burger" and the vegan "Next Level Mince". Following the introduction of various new products in response to consumer demand, separate shelf labeling is now taking place, with a new "Veggie Block" area.
Vegan and vegetarian products have been found in different places in the stores so far. Now the products are offered in the so-called "veggie block" in order to facilitate customer orientation. The vegan and vegetarian range includes various meat substitutes, ready meals, salads, milk substitute drinks, and yogurt alternatives.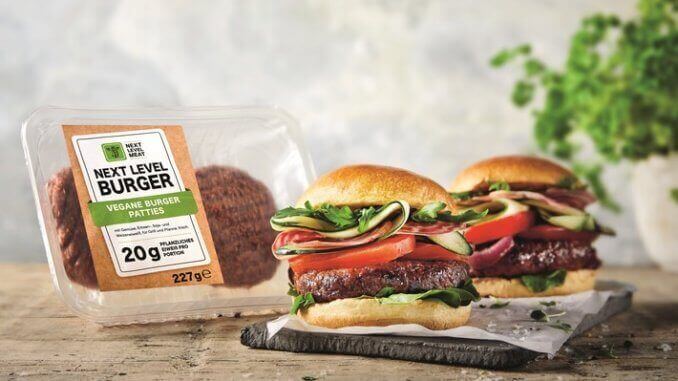 "The vegan and vegetarian diet has been gaining in importance for years. After we have already added various vegan and vegetarian products to our range in recent months, we are now also providing a simple and clear orientation option in the branch with our veggie block," says Andreas Zufelde, Chief Commercial & Marketing Officer of Lidl Switzerland.
The following 53 branches currently have a "veggie block": Arbon, Visp, Frauenfeld, Niederuzwil, Sursee, Yverdon, St. Gallen, Wittenbach, Buchs SG, Flüelen, Gland, Winterthur, Conthey, Wetzikon, Oberglatt, Brig, Einsiedeln, Rothrist, Stans, Jona, Altendorf, Baar, Weinfelden, Wohlen, Gravesano, Kloten, Pratteln, Hunzenschwil, Zurich Ohmstrasse, Baden, Zurich Förrlibuckstrasse, Landquart, Muri, Thun, Wilen, Geneva, Walliselen, Chur, Collombey, Lancy, Givisiez, Vernier, Lausanne Flon, Solothurn, Horgen, Sarnen, Lugano Viganello, Aarau, Bern Gäbelbach, Le Mont-sur-Lausanne, Cham, Burgdorf and Balerna.