Maple Leaf Foods, the Canadian food company that has for many years profited from the enormous sales of its processed meats, has reported that its percentage of growth in the sales of its plant-based products is currently higher than that of its animal counterparts.
Maple Leaf launched its plant-based subsidiary Greenleaf in 2018, which currently consists of Lightlife and Field Roast Grain Meat Co. The meat giant states in a press release that in quarter 3 of 2020 its meat protein group sales growth is 6.4% and that its plant protein group has a sales growth of 9.3%.
Sales for the third quarter in the plant-based protein group of 2020 were $51.4 million compared to $47.0 million last year, representing the growth of 9.3% or 8.2% after excluding the impacts of foreign exchange. Growth was driven by the expanded distribution of new products and continued volume increases in its existing portfolio.
The company reports that its meat products have also seen a sales growth for the third quarter of 2020, the growth of 6.4% is based on $1,014.4 million compared to $953.3 million last year, so its meat products are still its main business by far but the percentage increase in plant-based is still encouraging.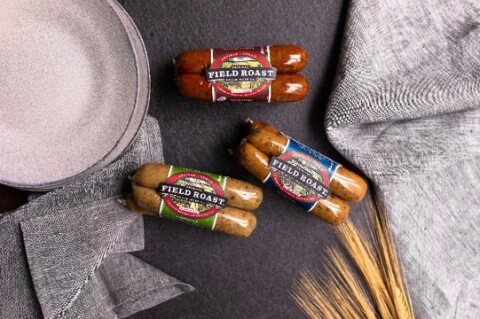 Lightlife created a media buzz earlier this year when it controversially wrote an open letter to Impossible Foods and Beyond Meat condemning these two industry giants, two companies with incredible brand strength, at a time when consumers are seeking replacements for animal food.
Michael H. McCain, the Company's President and CEO commented: "Our operational resiliency, strong brands, and the success of our sustainable meat strategy delivered excellent results in meat protein in the third quarter. While supply chain disruptions impacted short-term plant protein performance, we are seeing strong underlying consumer demand, we have implemented inspiring new brand strategies, and we are incredibly excited about the long-term prospects of this business. We have built significant growth engines at Maple Leaf Foods."