It's day three of our celebratory series about the wonderful world of plant milks, leading up to World Plant Milk Day this Saturday 22nd. We are featuring different plant milk brands every day this week to see how they are celebrating and how they envision the future of the milk industry. Today we have two wonderful brands — Mighty Pea from the UK and Sproud from Sweden, both specialising in pea protein.
Mighty Pea was launched in April 2019 and quickly generated a buzz. In its early months, the brand crowdfunded and reached its target of £300k in under a week. This year, the company raised over £1M more and was added to the portfolio of Veg Capital Investments. Recently, the company reported that Mighty Pea's H1 sales were up 300% on last year, despite COVID-19.
Mighty Pea M.lk is currently available in Original, Unsweetened, and Barista versions. Its ready-to-drink 330ml range is available in Chocolate, Banana & Oat, and Iced Latte flavours. Brits can find the brand in Sainsbury's, Marks & Spencer, Holland & Barrett, and WH Smith.
Mighty Pea M.lk is free from dairy, nuts, soy, and gluten. It contains as much protein as cow's milk and 50% more calcium. It is also sugar-free, fortified with iodine and vitamins D and B12, free of artificial flavourings, and of course 100% vegan.
We spoke to Nick Watkins, co-founder of Mighty Pea, to hear his thoughts on World Plant Milk Day. He told us: "It's amazing to see how the incredibly innovative products on our supermarket shelves are continuing to drive the plant-based revolution here in the UK and around the world. World Plant Milk Day is a great opportunity for everybody to try something new, do something Mighty and make a change that is sure to benefit both yourself and the world we live in. It's the perfect time to find out why so many people are switching to plant-based alternatives as their first M.lk of choice."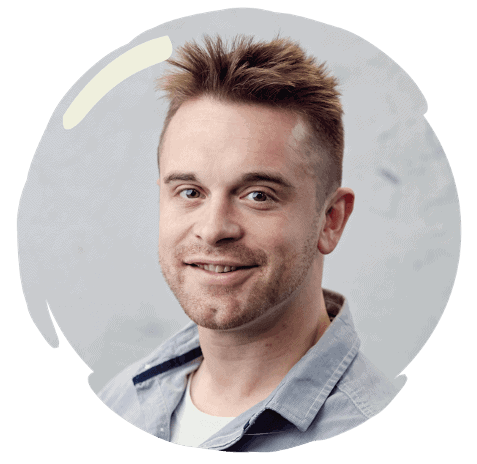 He added: "Mighty Pea are offering one lucky winner the chance to win a year's supply of Mighty Pea M.lk ahead of World Plant Milk Day 2020 (see Instagram for details). We'll be sharing stories, stats, and loads of delicious recipe ideas for all taking part in the 7-day dairy-free challenge!"
We seized the opportunity to gather Nick's insight into the plant milk sector, asking him what he thinks the market share will be like against cow's milk in ten years. "Plant-based 60% vs dairy 40% in 10 years," he said. "Looking at the seismic shift that's taking place with shoppers choosing to go dairy-free for so many great reasons (e.g. health, ethics, and the environment) you could certainly make a case to say that plant-based milk products will account for anything up to 100% of the total market share 10 years from now. I'm sure dairy will still have a place in 10 years, but its share will have changed significantly to reflect the demand for milk from a cow."
Finally, we wanted to know if Nick would like to share anything with our readers.
"We want to take every opportunity this year to say a massive thank you from all of us here at team Mighty Pea to the incredible front-line workers everywhere that have given so much to keep the nation going in 2020. You guys really are heroes and we salute you!" he said.