As reported by Jeff Quackenbush with the North Bay Business Journal, Petaluma-based Miyoko's Creamery recently signed a lease to expand its headquarters and production facility. The lease increases the company's workspace from 29,000 to 48,000 square feet. 
The Journal explains that this growth includes an expansion of its base of operations by two-thirds and its workforce by one-quarter to satisfy the consumer demand for its plant-based cheese and butter products.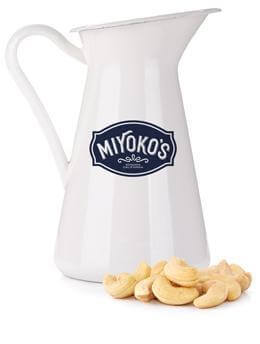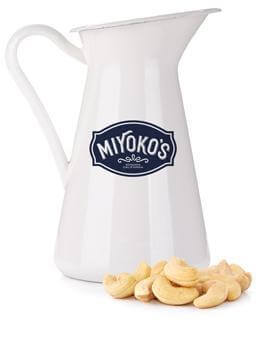 According to Founder and CEO, Miyoko Schinner, the company has grown 100% a year since 2017. It has also had a growth in the workforce from 40 to 160 employees. And has plans to increase its staff to two hundred in 2021. The article also reports that the company plans to include "veteran leadership" in its management team.
"It's an exciting time for our company, and for food culture in general," said founder Miyoko Schinner in the deal announced Wednesday. "We continue to improve upon and deliver our delicious plant-based cheese and butter products, and consumers flock to them as they become more educated in how their food choices affect not only their own health but the broader environment. COVID has only intensified this awareness as consumers are spending more time at home, assessing their health behaviors and food choices."
"The additional space will provide much-needed offices and improved space for our R&D demo kitchen, where we can share new products with buyers and to a broader audience via social media," Schinner told the North Bay Business Journal.
This announcement follows Miyoko's recent win in its lawsuit against the State of California. According to The National Law Review,1 the US District Court for the Northern District of California filed an order in August, granting Miyoko's motion for a preliminary injunction. The order blocked the state's attempts to prevent Miyoko's Creamery from using the terms "lactose-free," "butter,"  and "cruelty-free" on its packaging.
Regarding the core claims around "vegan butter," Judge Seeborg explained that "the state's showing of broad marketplace confusion around plant-based dairy alternatives is empirically underwhelming."  The court ultimately disagreed that "butter," "lactose-free," and "cruelty-free" claims were confusing or misleading, as stated in the article. While Miyoko's is allowed to use the three terms, the court did conclude that Miyoko's cannot use "hormone-free," because plants do contain naturally-occurring hormones.
1© 2020 Keller and Heckman LLPNational Law Review, Volume X, Number 240