Miyoko's Creamery, the leading vegan brand known for its award-winning dairy alternatives crafted from 100% plants, is introducing a game-changing new cheddar, a pepper jack cheese and a new spreadable oat milk butter. In consumer tastings, the new cheeses meet or beat cow dairy in taste and performance.
The offerings were due to be showcased at the Natural Products Expo West; the new date for this event has yet to be announced following its last-minute postponement due to coronavirus. However, the first of these products will begin hitting grocery store shelves across the USA this spring.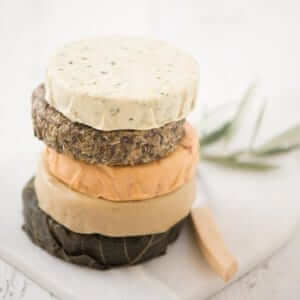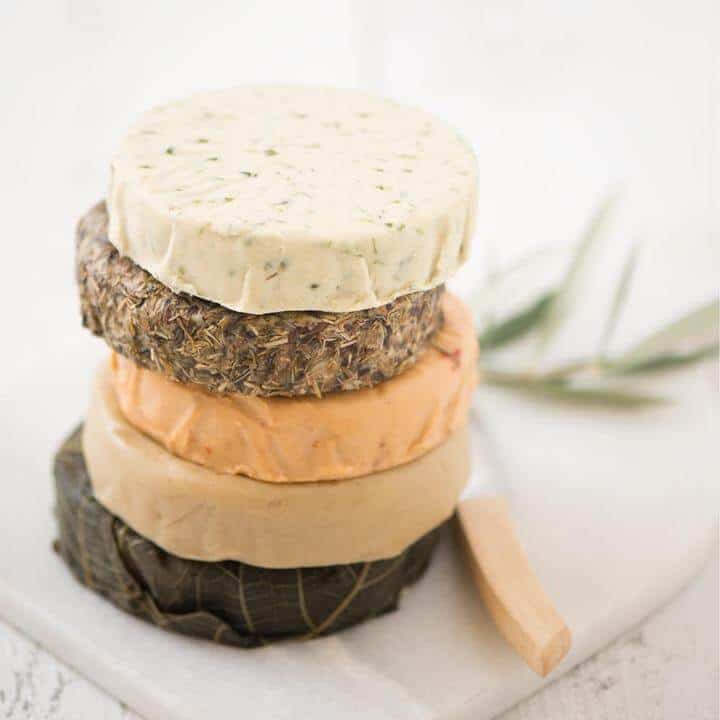 Miyoko's new cheddar & pepper jack cheeses taste, melt and function similar to their dairy counterparts and so can be used in the same way as dairy cheeses in any recipes that call for traditional cheddar or pepper jack. Additionally, the cheeses have three grams of protein per one-ounce serving, 10% of the daily recommended amount of calcium, and have the added benefit of also being cholesterol-free.
Miyoko's, which claims that its original European Style Cultured Vegan Butter is the best-selling butter alternative on the market, also introduces a spreadable oat milk butter in two styles: Hint of Sea Salt and Garlic Parm. The spreadable format oat milk butters can be used in any way you would use regular butter, including spread onto toast, melted onto pancakes, and for garlic bread, grilled cheeses and more.
This takes place as the Animal Legal Defence Fund files a lawsuit on behalf of Miyoko's Creamery against the California Department of Food and Agriculture (CDFA). The complaint alleges that the CDFA has violated the company's First Amendment rights by ordering it to remove all references to dairy, butter and being hormone-free, lactose-free and cruelty-free from its vegan butter label. And it has been ordered to delete a picture of a woman hugging a cow from its website. The picture in question features a volunteer at Rancho Compasión, a nonprofit refuge for farm animals founded by Schinner and her husband, Michael Schinner.