In a market first, "Mummy Meagz", AKA Meagan Boyle from Yorkshire, England, has launched a startup with a difference; this baker has embarked on a new career in retail confectionary as a 70 year old pensioner. Her range of dairy-free and gluten-free Rocky Road cake bars are now available across the UK through wholefoods distributor, Sumo.
Mummy Meagz's three cake bars, OOOriginal, OOOrange and MMMinty Rocky Road, contain chunks of biscuit and marshmallows with a dairy-free chocolate coating. The cakes are 55g and retail from at £1.99.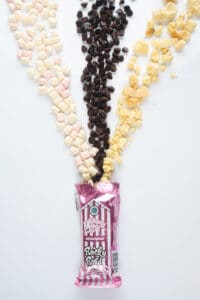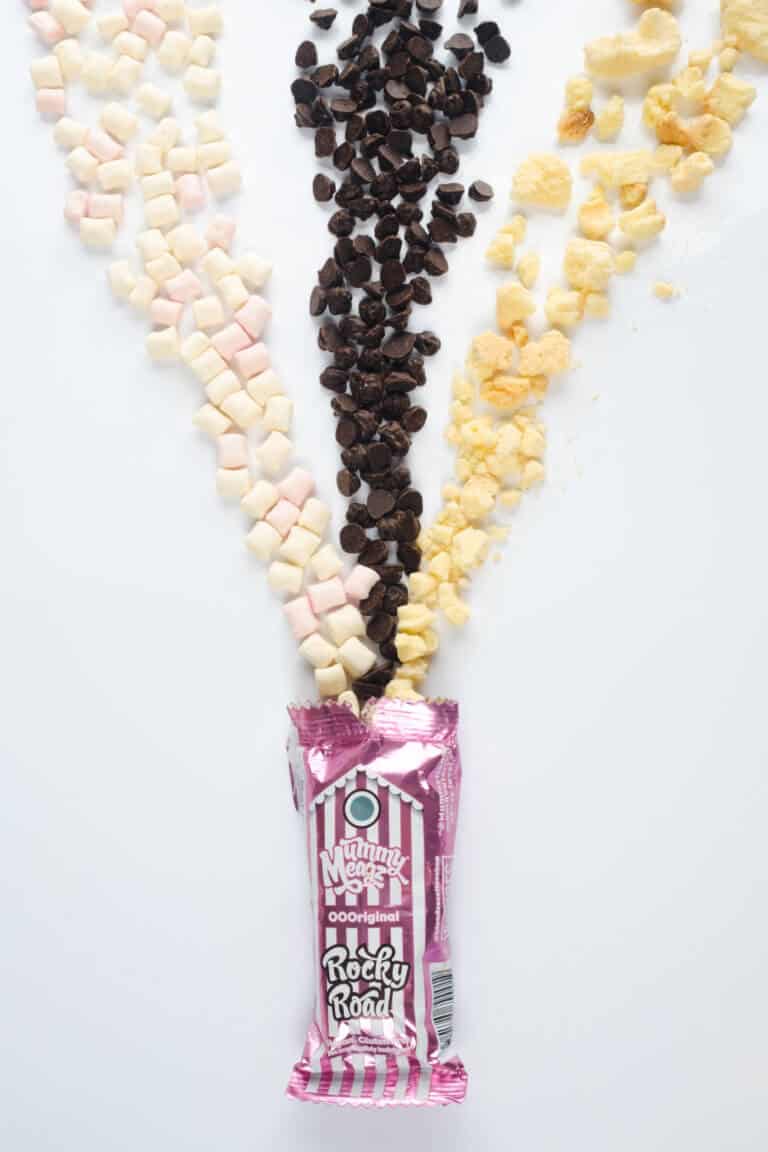 "Everyone thought it was impossible for a gluten- and dairy-free chocolate bar to be truly scrumptious", says no-nonsense Meagz. "But I was determined to create free-from treats that are full of indulgence."
Mummy Meagz is a lifelong vegetarian, animal lover, and avid cook. She has always worked in the catering industry, opening her own vegetarian café, in 2003. In in 2017, after having fully converted to veganism, she decided follow through with her business and remove all animal ingredients from the menu. Initially there had been the concern that this would be off-putting to her loyal customer-base, but in fact the change eventually improved custom at her café. As news travelled about a vegan café in Hull, customers came from far and wide to sample her famous cooking and baking.
Since Mummy Meagz' Rocky Road cake had always been the biggest seller, this was the obvious choice as the first product to bring to market when she decided to make the leap. So in May of 2018 a crowdfunder campaign was launched, which surpassed its target of £10,00 raising £10,724 and securing almost 10,000 pre-orders from retailers. She says of her motivation: "In a world full of inequalities my mission is to create impossibly indulgent vegan snacks that are enjoyed by EVERYONE."
The Rocky Road bars are available wholesale from www.sumawholefoods.com and can also be ordered on www.mummymeagz.com.