MyAir is a company with a unique concept — managing stress via personalised nutrition bars. The Israeli startup has developed an algorithm that takes into account physiological and psychological data to profile an individual's response to stress.
This algorithm analyses multiple stress responses, such as sleep quality, heart rate, breathing, and physical activity. Smartwatches are used to track the data.
Once the data has been processed, the algorithm calculates which myAir bars are best suited to the person's profile. The bars are then delivered to the customer's doorstep every month.
"Good nutrition is a key to managing stress naturally. This spurred me to seek a natural solution and develop a 'food for mood' solution that consumers can easily merge into their daily routine to help take control of their health and manage their personal stress levels," says co-founder Rachel Yarcony.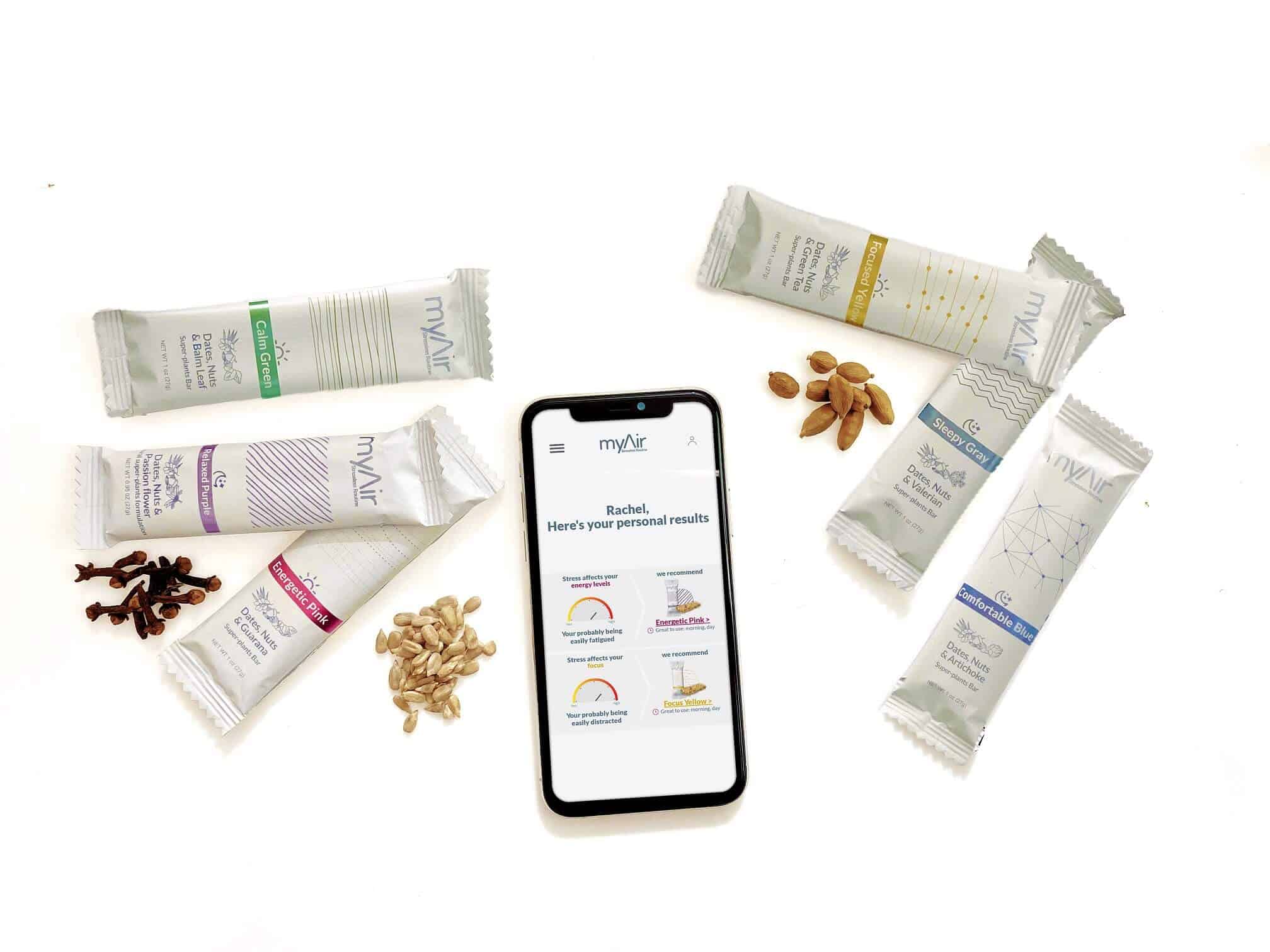 The plant-based nutrition bars are made from nuts and fruits, with added botanical extracts such as oats, valerian, and rosemary. These bioactive extracts have specific purposes such as reducing anxiety, improving sleep, and sharpening focus. The bars are certified vegan, kosher, and gluten-free.
The company points out that stress is epidemic in many countries, and symptoms can manifest in a variety of ways. Statistics show that three-quarters of people prefer to treat stress naturally rather than resorting to medication, and almost as many people snack in order to relax. For that reason, myAir thinks it has come up with a winning combination.
"Our expertise is in the ability to cross the cognitive data with individual physiological aspects. It's a game-changer in personalized nutrition," says Yarcony.