Nestlé has lost its legal battle with Impossible Foods over the right to use the name "Incredible Burger" in its preliminary ruling last week. The District Court in The Hague said the conglomerate had infringed upon Impossible's trademarks, allowing just four weeks to withdraw the burger from retail or pay €25,000 a day in fines.
As reported by the Financial Times, the ruling states that the branding for the Garden Gourmet Incredible Burger was confusing for consumers. Nestlé had already taken the decision to use the term "Awesome Burger" instead of "Incredible Burger" for the North American market. Impossible Foods filed the injunction in The Hague after similar requests lodged in Germany were unsuccessful.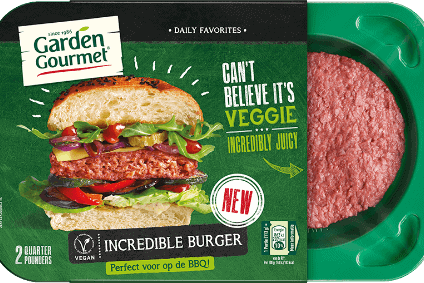 "We are disappointed by this provisional ruling as it is our belief that anyone should be able to use descriptive terms such as 'incredible' that explain the qualities of a product. We will of course abide by this decision, but in parallel, we will file an appeal," a Nestlé spokesperson said to MarketWatch.
The spokesperson added, "In Europe we offer plant-based burgers, grounds and a new sausage line under our Garden Gourmet brand. As we prepare to unveil a new burger recipe across the continent, we're excited to announce a new name befitting this innovation: the Garden Gourmet SENSATIONAL Burger."