Starfield Food and Science Technology Limited, a next-generation Chinese food technology company headquartered in Shenzhen, a city of nearly 13 million people and a leading global technology hub bordering Hong Kong, is a plant-based meat venture targeting at primarily China's 400 million millennials.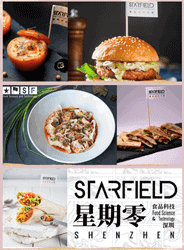 Starfield is considered the only Chinese next-gen alternative meat venture that has its own R&D and manufacturing capability. Starfield has already has reached product collaboration intents with over 20 local and international restaurants, including restaurant chains Papa Johns with 170 outlets, Nayuki's Tea with 300 branches, and Element Fresh with 38 restaurants in the country.
The startup produces a ground meat product which is used in many different applications such as "Future Meatball Pizza" at Papa Johns, "Lemongrass Satay" at Brut Eatery, "Green Star Burger" at Nayuki's Tea, "Starfield Fried Rice" at Planet Green. It owns a patent for a seaweed protein and has established R&D partnerships with Beijing Technology and Business University, Shenzhen University and Jiangnan University, a few Chinese academic institutions that lead research work and efforts in the alternative meat field.
Matrix Partners China, a leading Chinese venture capital firm, led the angel investment round for Starfield together with NCC and Dao Foods. Matrix has invested in over 600 Chinese startup ventures, including Ele.me, one of China's largest food delivery services delivering over 16 million orders a day across over 2000 cities in China. Joy Capital, another top Chinese venture capital firm that has invested in Nasdaq-listed Chinese coffee shop chain Luckin Coffee, also invested in Starfield in a plus investment round immediately after Matrix China, NCC and Dao Foods.
"Dao Foods has been on the look-out for promising companies and entrepreneurs that both understand the taste buds of millennial consumers, and have the skills to develop and continuously improve products to meet this discerning taste. We have enjoyed working with the team at Starfield over the past year, and are extremely excited about our investment and the next phase of growth for the company," said Albert Tseng, co-founder of Dao Foods International.
The press release refers to a recent South China Morning Post article, as vegconomist reported about here. The article contains the quote, "China is said to be preparing to restructure meat production and distribution system after the latest coronavirus crisis," which could serve as "a catalyst to producers of plant-based meat substitutes."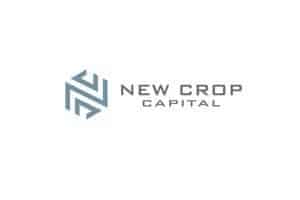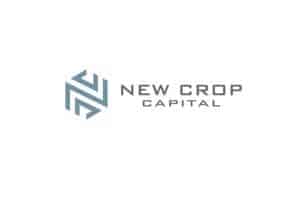 "We are incredibly excited about this investment in Starfield, our first in China. Through our partners at Dao Foods, we are tracking this sector in China very carefully. We believe there is great potential to accelerate the adoption of plant-based meats throughout the region. Each of the investors in this round brings significant strategic value, and we will contribute our international plant-based food expertise to the growth of Starfield," added Chris Kerr, Chief Investment Officer, New Crop Capital.