In general, there is a growing trend for an increased demand for spelt and other traditional ancient grains in Europe. Spelt especially is well known and has a positive image because of nutritional profile, taste and wholesomeness. Because of this development wheat and starch specialist, KRÖNER-STÄRKE, has launched new Vital Spelt Gluten and Spelt Starches to fulfil the demands of the market.
To meet demand for some of the oldest and most natural crops, the product development experts at KRÖNER-STÄRKE have responded by using their all natural processing facility to provide the food sector with Vital Spelt Gluten and spelt starches that are produced from 100% spelt flour. The clean label products, produced without the use of microbiocides, contain no additives, are GMO free and meet the highest quality standards.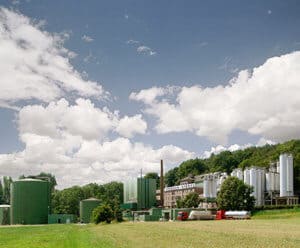 Due to the outstanding properties of the new spelt products, functionality in bakery applications is unaffected, allowing food companies to create premium products. The spelt product range enables the customer to label its product as "100% spelt".
With Europe experiencing an upwards trend in consumers opting to follow plant-based diets, or consciously changing their meals to include more meat-free days, Vital Spelt Gluten is an ideal meat replacer giving good texture control and 'bite' as well as being an excellent source of protein. So it works effectively as a meat substitute in such products as burgers, sausages and nuggets.
KRÖNER-STÄRKE's Commercial Manager, Henrik de Vries commented: "We have been carefully developing our new spelt range for some time now and are delighted to launch it to the British and European markets. It presents a perfect solution for food processors   who wish to exploit the fantastic functionality and nutritional benefits of ancient grains across the bakery sector and vegan market. Our new product range enables firms to diversify their ranges to meet current consumer demands."