Chilean foodtech NotCo announces it has achieved B Corp certification, joining the global movement of companies seeking to meet high standards of social and environmental performance, as well as transparency and accountability.
The fast-growing Unicorn company has been developing dairy and meat alternatives since 2016. NotCo says that the certification highlights its ongoing commitment to achieving meaningful and transparent environmental and social impact performance.
In the words of NotCo CEO Matias Muchnick: "Transparency and accountability have always been a driving force behind NotCo, so having B Corp certification is a great honour and is something we have been pursuing since we started this journey."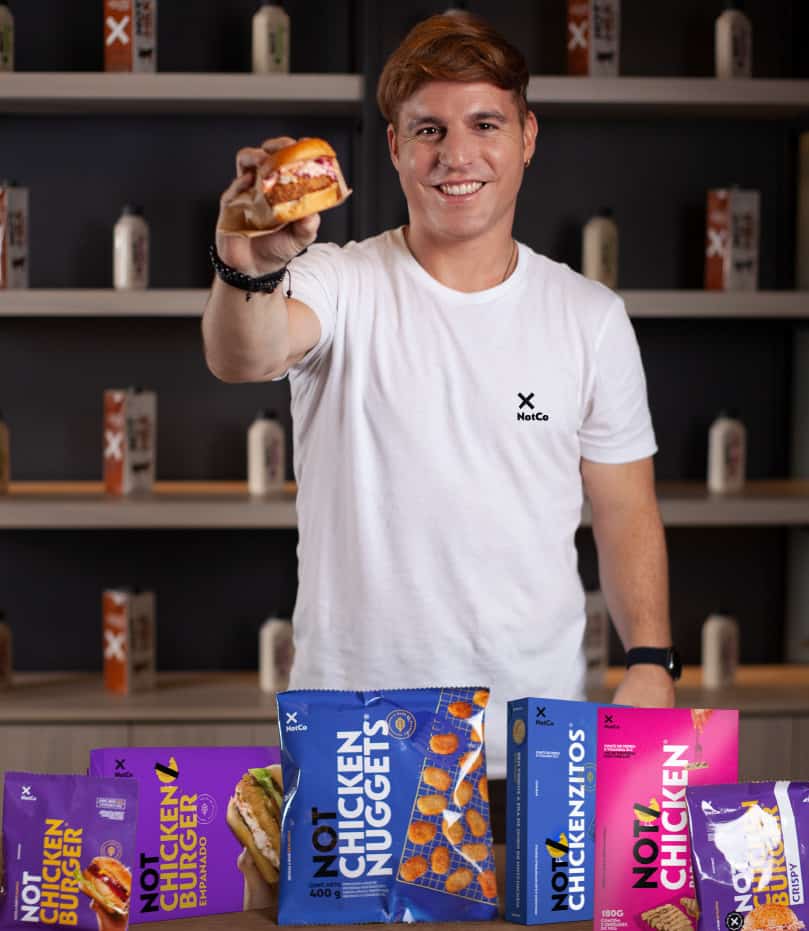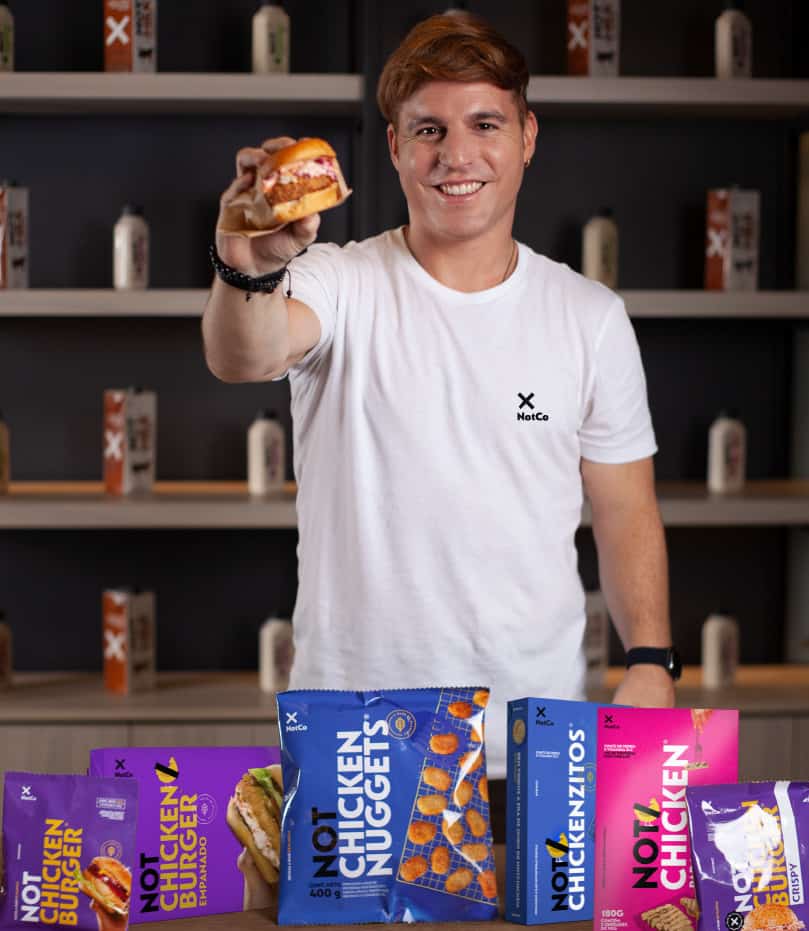 NotCo launched NotMilk in the US in 2020, and its full portfolio, including NotBurger and NotChicken, enjoys a retail footprint of over 10,000 stores such as Costco, Sprouts, Wegmans, Fresh Direct, and Amazon. In Latin America, NotCo is the fastest-growing food tech company, supplying plant-based products across Brazil, Mexico, Argentina, Chile, and Colombia.
Company milestones
In 2022, NotCo formed an alliance with US giant Kraft-Heinz and also achieved the expansion of its US$70 million Series D round to explore a new B2B Unit, enabling other companies to utilise its technology in the development of their products.
In Chile, the company launched NotCheese last November, marking its first-ever cheese offering and what the company referred to as the "most anticipated product" in its history. Later in the same month, NotCo partnered with Papa John's for the Vegan BBQ Shot pizza, which launched at all Papa John's locations throughout Chile.


In December, another partnership was revealed, this time with Dunkin for two new plant-based donuts as well as the launch of NotMilk, and last month saw a collaboration with Starbucks across Mexico and Argentina for NotCo sandwiches and NotMilk in Starbucks stores.
"We […] developed powerful technology that puts us in a unique position to create change much faster and deeper than any other food and beverage company. Some of the world's most impactful brands are part of the B Corp network, working to set the stage for a better future. We are excited to be part of this global movement that fosters social and environmental transformation," states Muchnick.