Nudj founders, brothers Barthélemy Peuchot and Foucauld Peuchot, passionate about the evolution of consumption patterns, spent time racking their brains about how to change the food industry from within.
During a trip to India, they discovered the jackfruit, a largely untapped resource in the west, yet a source of natural protein, rich in fibre and vitamins, and were inspired to launch their brand in 2020.
The jackfruit is the oldest natural alternative to meat there is, say the founders. "Once cooked, the melting and stringy flesh of our tender jackfruit is very similar to that of pork or chicken. Indonesians have been cooking it in hot dishes for thousands of years. It's our turn."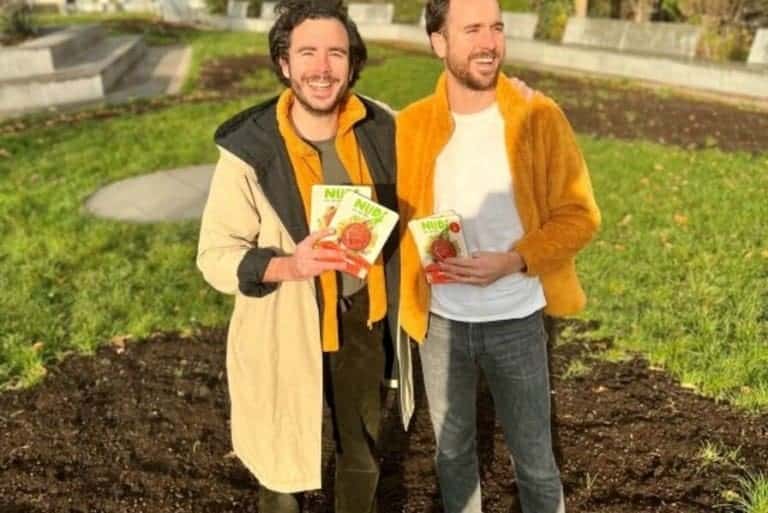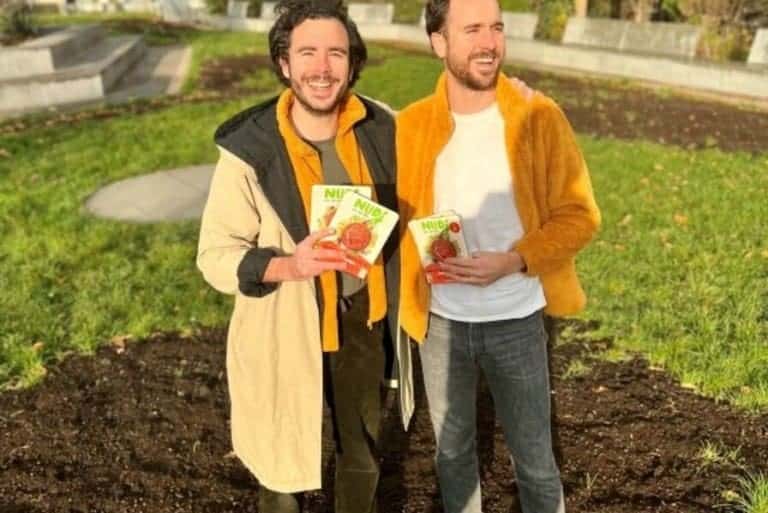 Replacing the "meat moment"
Nudj describes itself as an impact startup, saying that French consumers can now replace the "meat moment" with super healthy and super tasty recipes, without ultra-processed ingredients:
Pepper and chilli vegetable patties: made from 64.9% jackfruit, breadcrumbs, peppers, yeast, spices, sunflower oil, vinegar, onion, salt, garlic, and chilli.
Vegetable patties with tomato and grilled onion: made with 67% jackfruit, breadcrumbs, grilled onion, yeast, sunflower oil, tomato, spices, garlic, salt, and lemon juice.
Original Nuggets: made of 50% jackfruit, breadcrumbs, cooked onions, sunflower oil, yeast, pea flour, tomato paste, smoked paprika, wheat flour, salt, and garlic.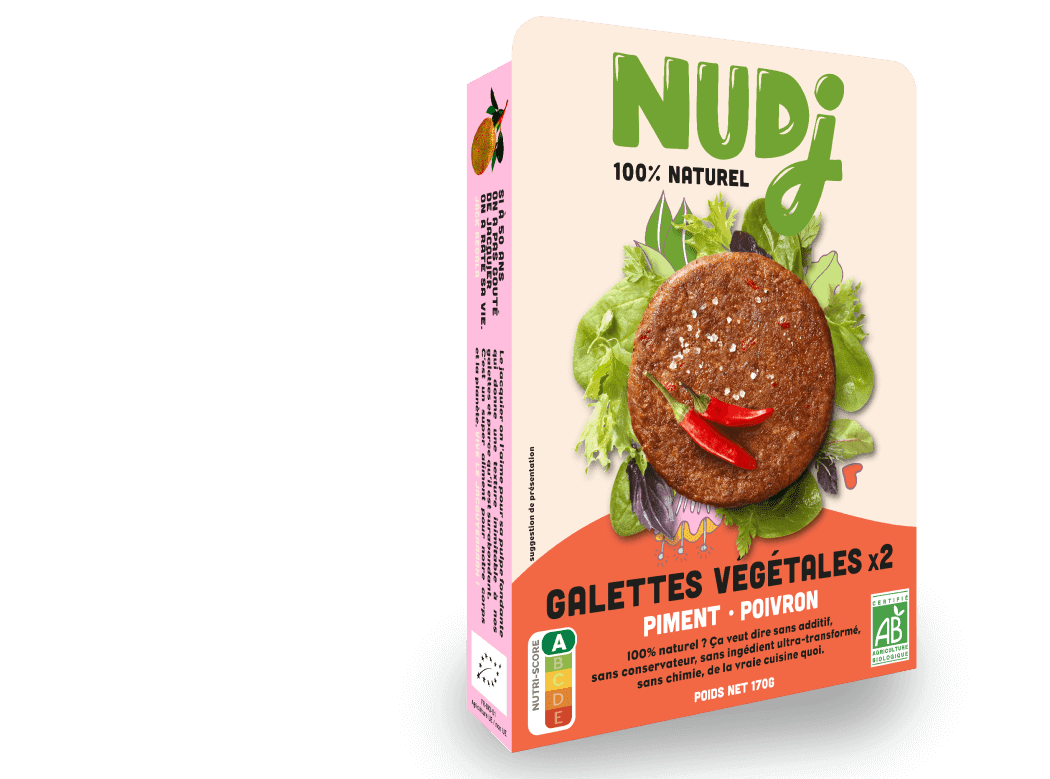 Planet-forward
To encourage local production, Bart and Foucauld travelled to Guyana to plant several jackfruit trees.
And out of respect for the planet, the products travel by boat to limit their carbon footprint, leaving a few grams of C02 per kilometre, almost nothing compared to the production of beef in France, which also causes 18x more C02 and 32x more water.
The products are available exclusively at Monoprix for €4.49.