At the end of April 2023, Canada's vegan fast food chain Odd Burger Corporation announced an LoI with plant-based food company Zoglo's Food Corp whereby Odd Burger was to acquire 100% of its issued and outstanding common shares and combine the businesses.
Odd Burger today states that this non-binding letter of intent has been terminated in accordance with its terms. "The company continues to pursue other business opportunities and wishes Zoglo's success in their future operations and business objectives," says the press release.
Amid an ongoing list of announcements, this March the company appointed Marc Goodman, Vice President and General Manager at 7-Eleven Canada Inc, to its Board of Directors.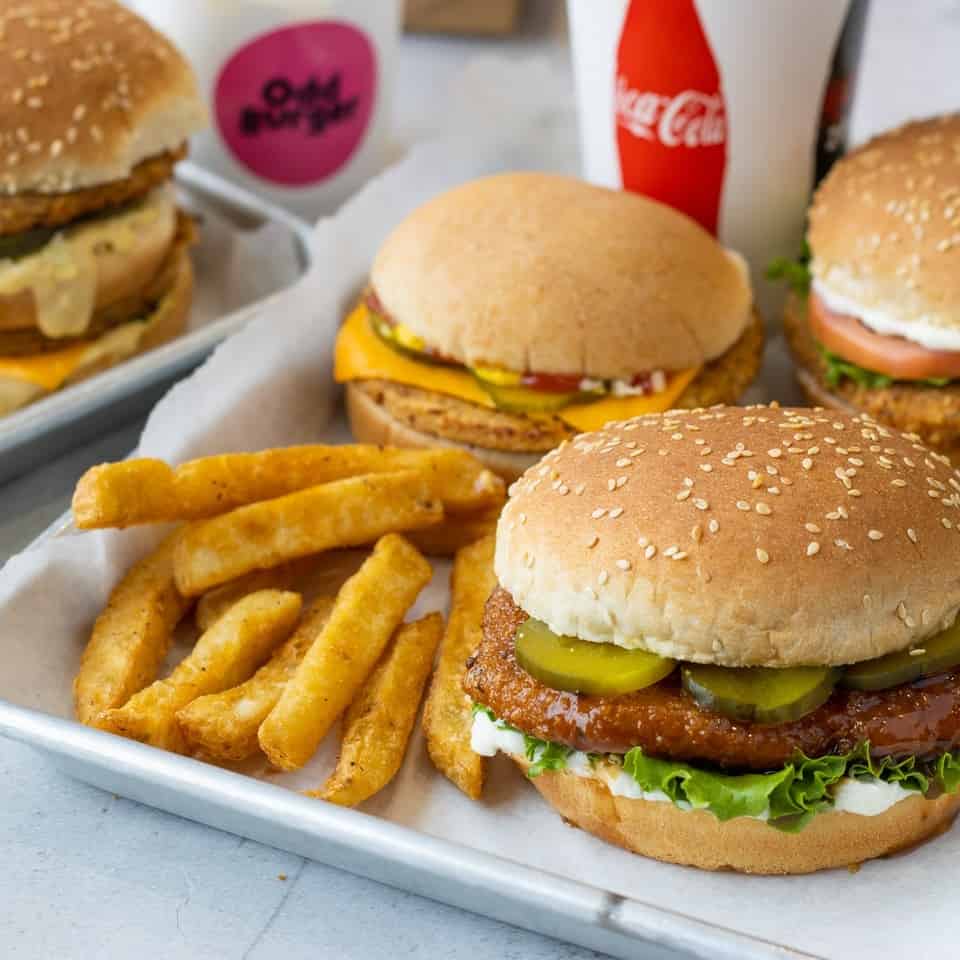 Furthermore, the company today posted financial results for its second quarter, ending March 31, 2023. James McInnes, co-founder and CEO, comments on the results: "Our focus this quarter was on driving efficiency in our operations, and we were certainly successful in achieving this goal. Our quarterly gross margin was the highest on record at $169,070 or 22.6% of gross sales, compared to $2,658, or 0.04% the previous year. In addition, we increased our total revenue by 16.7% to $749,075 from $641,508 the previous year.
"Currently we have 14 Franchise Agreements signed across Canada, with 8 under active construction and expected to open by the end of the year. We are excited to continue working with our valued franchise partners to bring more sustainable and delicious food to all of these new communities," he adds.