Onami Foods, a French startup founded in May 2021 offering algae and plant-based products, has announced its launch in Carrefour hypermarkets in the Paris region.
"Onami is taking to the sea! We are pleased to announce our deployment in Carrefour Île-de-France hypermarkets. To mark the occasion, we are organising a number of events and tastings to help you (re)discover our products," said Onami Foods on the launch.
The first range of Onami Foods products consists of fish & chips alternatives in four formats: KissKiss Nuggets, Crispy Tender, the Mini Hug filet, and the Filet XOXO.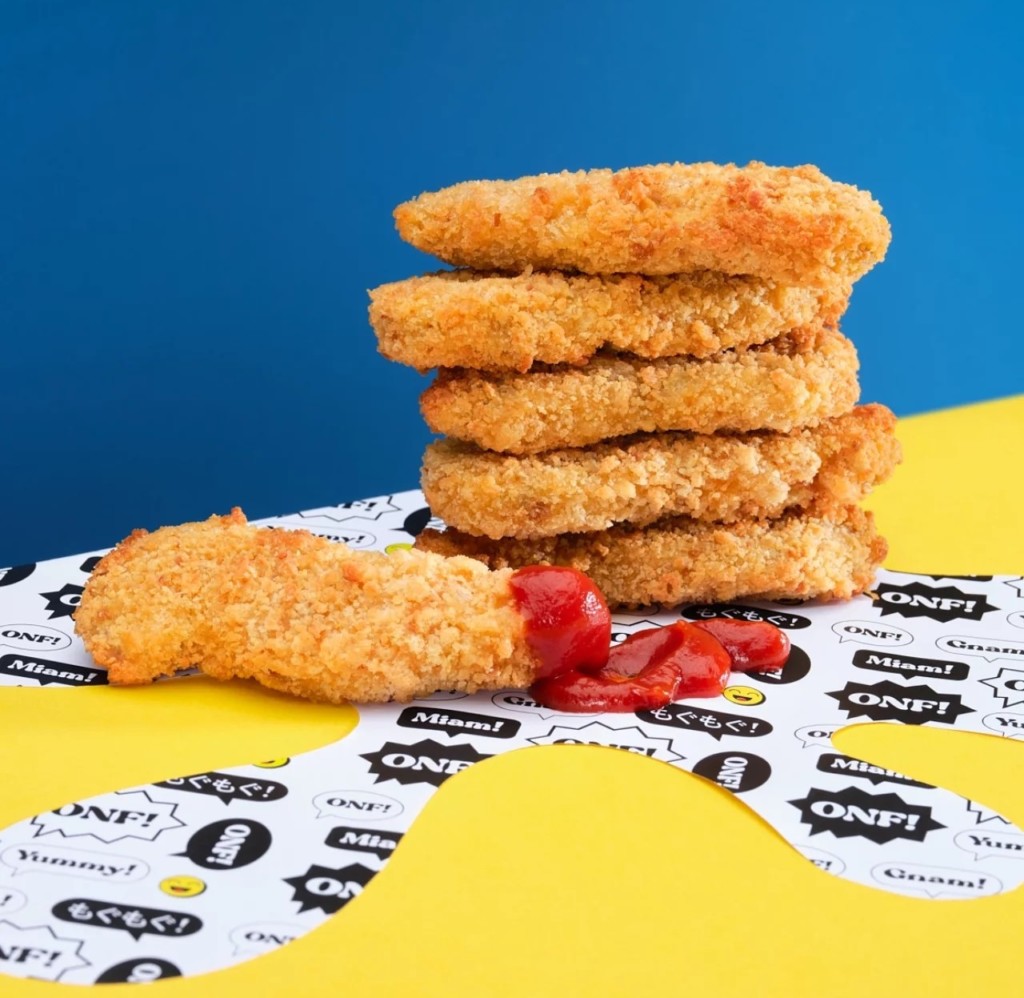 Riding the wave of plant proteins
The startup was founded by Charles Fouquet, CEO, and Benjamin Devos, COO, two friends since school who met again in 2019 after an international experience in the food sector in Asia and the Middle East. They then planned, in the midst of the COVID crisis, to launch a foodtech startup that would contribute to the change of our food ecosystem, being part of the alternative protein revolution.
Onami began to make a name for itself when it participated in the last two editions of Veggie World Paris, but also thanks to its integration in restaurant chains such as Pokawa. The products are also available in some Franprix and U Express stores.
"Onami Foods is riding the wave of plant proteins and creating (vegan) marine products based on algae and plants that replace our fish and shellfish dishes, thus preserving the biodiversity of our oceans, but without depriving us of our good recipes from the sea!" said the Breton company.