The UK's first vegan frozen pizza company, One Planet Pizza, has announced it is ceasing to use conventional plastic cling film, making their pizza packaging 100% sustainable, as part of its mission to operate the most environmentally friendly pizza business possible.
One Planet Pizza revolutionised the vegan frozen pizza market with its multi-award-winning flavours. As an evolving brand, OPP has worked together with investors including Heather Mills through her V-Bites brand, and was the first vegan company to equity crowdfund in the UK, with over 100 micro investors. Father and son team Mike and Joe want to prove that great vegan food can be both delicious and healthy, without having a negative impact on our planet.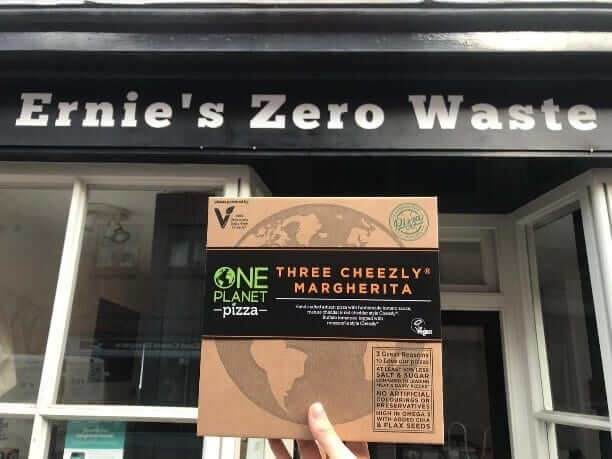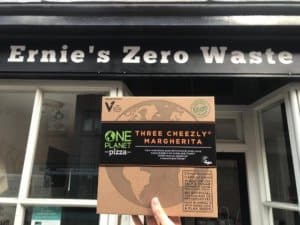 Zero To Landfill
One Planet Pizza boxes are already fully compostable, and the black sleeves around them completely recyclable. Tired of single-use plastic plaguing the pizza aisle, the only material left to make eco-friendly was the plastic film covering the pizzas. Mike and Joe have now officially swapped their plastic pizza film to a fully recyclable cling film. The move sees One Planet Pizza become one of the first frozen pizza companies whose packaging is completely Zero to landfill.
Joe Hill adds:  "We're incredibly excited to announce that, as of 2nd September, One Planet Pizza will be swapping over to a PE cling film that can be widely recycled and placed in your recycling bins at home alongside the already-recyclable pizza box sleeves! All you need to do is remove any loose bits of food or cheezly from the wrap before recycling, and pop into your recycling bin. We'll be adding a lovely new stamp to the front of every pizza box to make it clear to consumers what to do with each part of the packaging. Happy recycling!"