Chinese snack firm Baicaowei is claiming a 'new era of meat' with a plantbased sausage snack launched this year, claiming that this is unlike any other seen in the country before. Last month PepsiCo acquired Baicaowei, one of the largest online snacks companies in China, for US $705 million.
The firm, otherwise known as Be & Cheery, produces the sausage snack from non-GMO soybeans and twice distilled Konjac powder which is applewood smoked at the final stage of production, in a method which the company says is unlike any other used for vegetarian meats in China. According to Food Navigator, the texture is reported to be just like meat with a marbled appearance.
Baicaowei, which translates as "taste of 100 plants", is targeting the young adult market in China who are increasingly becoming more aware of health and environmental issues. According to statistics from South China Morning Post, the Chinese vegan market is expected to rise by more than 17% from 2015 to 2020." This implies a vegan population of over 200 million by 2020.
Animal-based food production has been hit hard in recent times and the Chinese food industry is increasingly looking towards plantbased as a solution. As Asia emerges as one of the most important markets for plantbased, homegrown firms in China and Hong Kong, as well as Western competitors, are aiming make inroads into the continent's most populated country.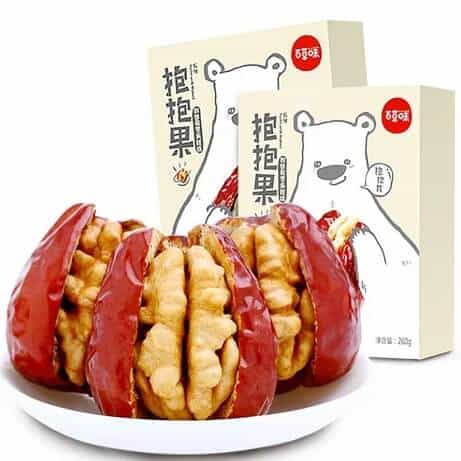 Based in Hangzhou, Baicaowei has many product offerings including nuts, dried fruits, meat snacks, baked goods and confectionery. It predominantly sells online through the major e-commerce platforms in China. The company says that its strong data-led innovation capability and flexible manufacturing and sourcing enables it to quickly adjust its product portfolio to respond to changing consumer trends.