Planet Based Foods, which specialises in hemp-based meat products, announces new distribution agreements with KeHE Distributors, United Natural Foods, Inc, and DPI Specialty Foods.
The San Diego company has enjoyed a successful year, having debuted the first plant-based meats made with hemp as the primary ingredient on the US market just this February. Taquitos made from the hemp meat were showcased in March shortly before the company floated on the US-based OTCQB equity market under the symbol PBFFF.
This April saw Planet Based's launch on Amazon, in August the company announced its first retail distribution, and most recently, in October, it entered a new manufacturing partnership with Cedarlane Natural Foods to increase production capacity.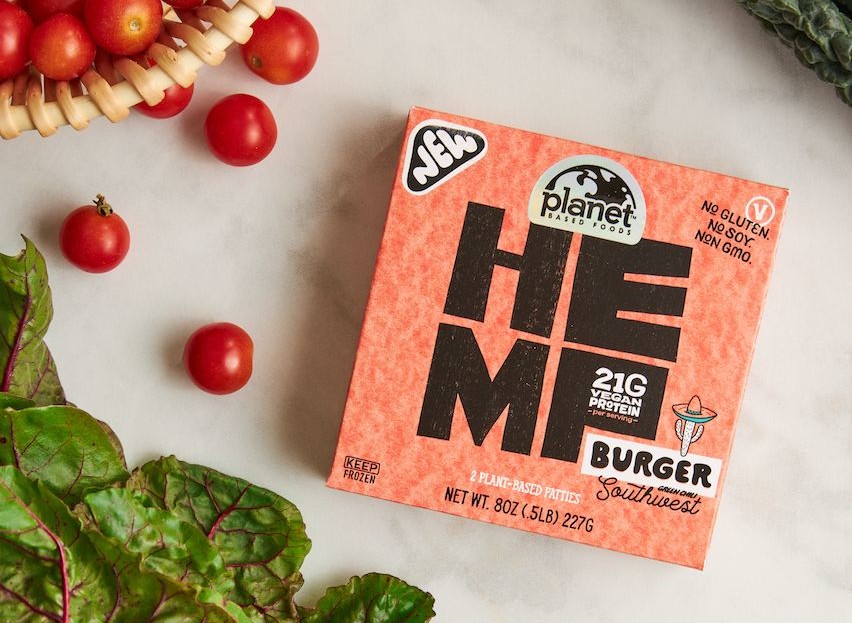 The following prospective distribution locations are expected to distribute the following Planet Based Foods products:
KeHE

Romeoville, IL

: Southwest Burger, Original Taquito and Southwest Taquito
DPI

Aurora, Colorado

: Southwest Burger, Original Taquito and Southwest Taquito
DPI Ontario,

California

: Southwest Burger, Original Taquito and Southwest Taquito
UNFI

Riverside, California

: Southwest Burger, Original Burger, Mild Sausage Patty, Hot Sausage Patty, Original Crumble, Italian Crumble, Original Taquito and Southwest Taquito
UNFI

Ridgefield, Washington

: Mild Sausage Patty, Original Crumble, Southwest Burger, Original Taquito and Southwest Taquito
"Partnering with these world-renowned distributors is exactly what the company needs for us to hit our aggressive growth milestones," states Planet Based Foods President and Co-Founder Braelyn Davis. "KeHE, United Natural Foods and DPI service the largest grocery chains in the country. We're confident that our consumers will see our products in more stores than ever in these coming weeks."