Rebellyous Foods has announced that its plant-based chicken nuggets will launch into select Seattle retailers next week. Just last month the Seattle brand, founded by former Boeing engineer Christie Lagally, raised $6M in Series A funding to make its vegan meat more affordable, which is the company's mission in a nutshell.
Speaking to vegconomist in June last year, Kristie Middleton Vice President of Business Development at Rebellyous Foods at Rebellyous Foods said: "Americans ordered 2.3 billion chicken nugget servings in and 1.5 billion servings of chicken strips. The world's largest foodservice providers have all committed to getting more plant-based options on their menus, but many foodservice operations don't have the budget, trained staff, or equipment to cook from scratch. They need easy one-to-one replacements for their most popular options like chicken nuggets and strips. That's where we come in.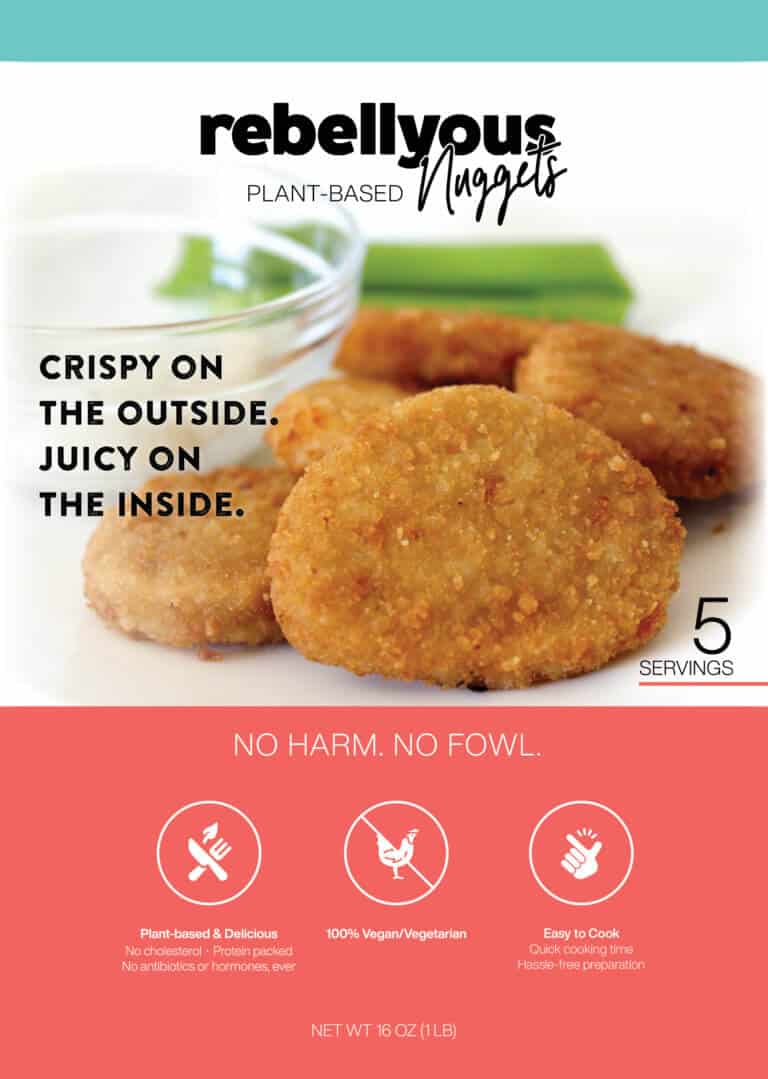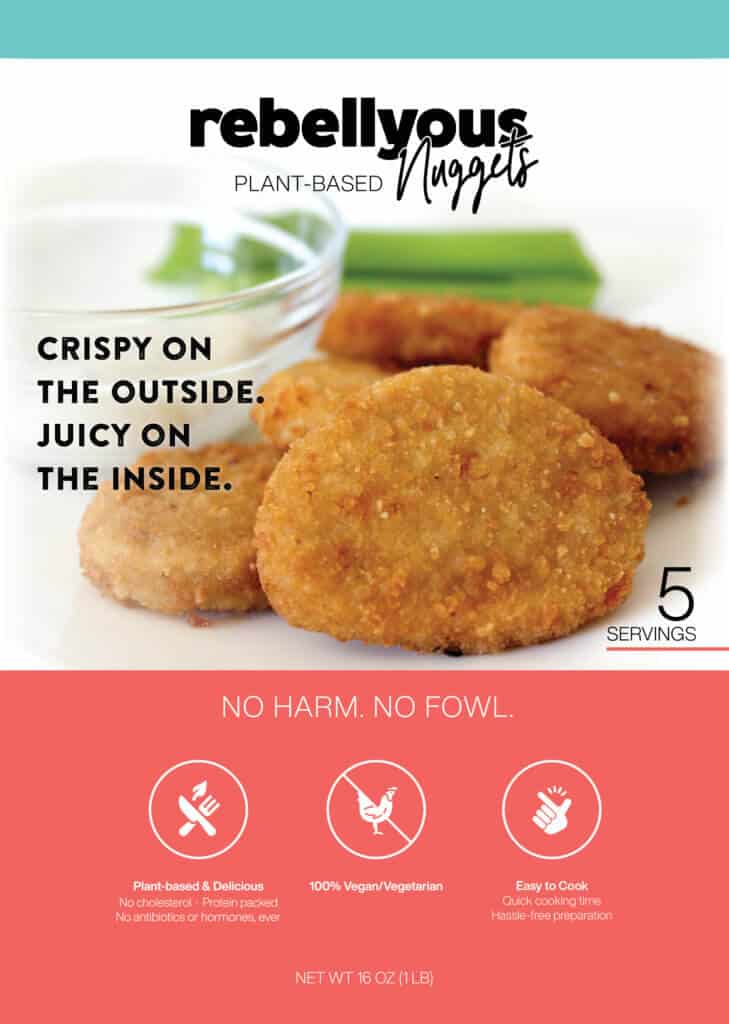 "With more consumers seeking out plant-based meats in the marketplace, easy solutions like our Rebellyous Nuggets will help those institutions meet the growing demand."
Rebellyous Nuggets are vegan with no cholesterol, antibiotics, or hormones, and less saturated fat and sodium than chicken nuggets. The nuggets have been on menus at schools, corporate cafeterias, universities, and hospitals in the Pacific Northwest and San Francisco Bay Area since February 2019. In the coming weeks, shoppers at Leschi Market and Vegan Haven in Seattle will be able to find Rebellyous Nuggets in one pound family value packs in the freezer case.
Christie Lagally, founder and CEO, said yesterday: "Since day one, fans have been asking where they can purchase our nuggets to enjoy at home and we're thrilled to offer this opportunity for them to do so, while staying true to our mission of offering plant-based meat for all by starting with affordable family-sized packs."
Rebellyous plans to launch additional products and SKUs and expand its presence in West Coast retailers in 2020.