German food manufacturer Rügenwalder Mühle, which has operated in the plantbased market for around five years, now announces its revenue has increased to EUR 212 million, thanks to trend for plantbased products in Europe. The company plans to increase capacity for vegan and vegetarian production with a focus on climate protection and responsible consumption.
Acdcording to Rügenwalder Mühle, as the company sums up its business figures for the 2018 financial year, total gross income for the year rose to EUR 212 million (2017: EUR 201 million) and even total sales exceeded the previous year's figure (23,300 tonnes) at 24,200 tonnes. The vegetarian/vegan product segment in particular recorded considerable growth: according to IRI, sales in the period 2017 to 2018 were almost three times as high (15 %) as in the market segment for meat-free alternatives during the same period.
>> Click here for a picture gallery of vegan products by Rügenwalder Mühle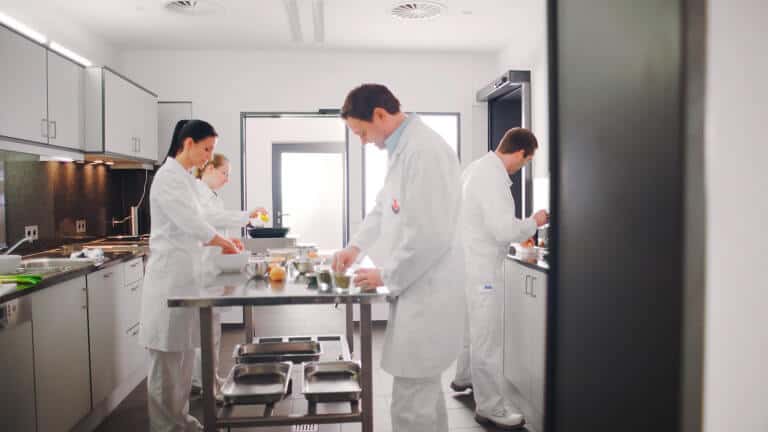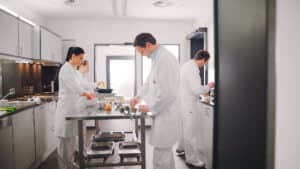 Vegetarian/vegan products thus accounted for 27 % of Rügenwalder Mühle's total revenue at the end of 2018. In 2019, the market for meat-free alternatives managed to gain further momentum, generating growth of 28 % between January and May 2019 and of 46 % in May 2019 for food manufacturers in Lower Saxony – compared to the same periods the previous year. As a result, vegetarian/vegan alternatives have accounted for 34 % of Rügenwalder Mühle's total revenue since May 2019.
'Our business figures for 2018 once again reaffirm that vegetarian/vegan meat-free alternatives are more than just a fleeting hype. And that we were absolutely right to be the first manufacturer of meat products in Germany to venture into this market at the end of 2014. People the world over are talking about vegetarian/vegan meat-free alternatives – also due to the significant contribution they could make to protecting the climate. Naturally, this is attracting the attention of our competitors. Which makes us even prouder of the fact that we have been able to further expand our undisputed market leadership: at 38%, we are well ahead of brand names and countless start-ups', says Godo Röben, managing director of Rügenwalder Mühle.
Growth in market for meat-free alternatives
Pressing climate issues in particular have been shifting consumer attention increasingly towards the product segment since the start of the year, resulting in 21% growth on the German market in May 2019. 'The market for vegetarian/vegan meat-free alternatives has huge potential. Demand is increasing both in Germany and worldwide. Thanks to our delicious products, we are able to easily maintain our position as market leader in the face of increasing global competition. Naturally, we will continue to take advantage of these market opportunities', underlines Godo Röben.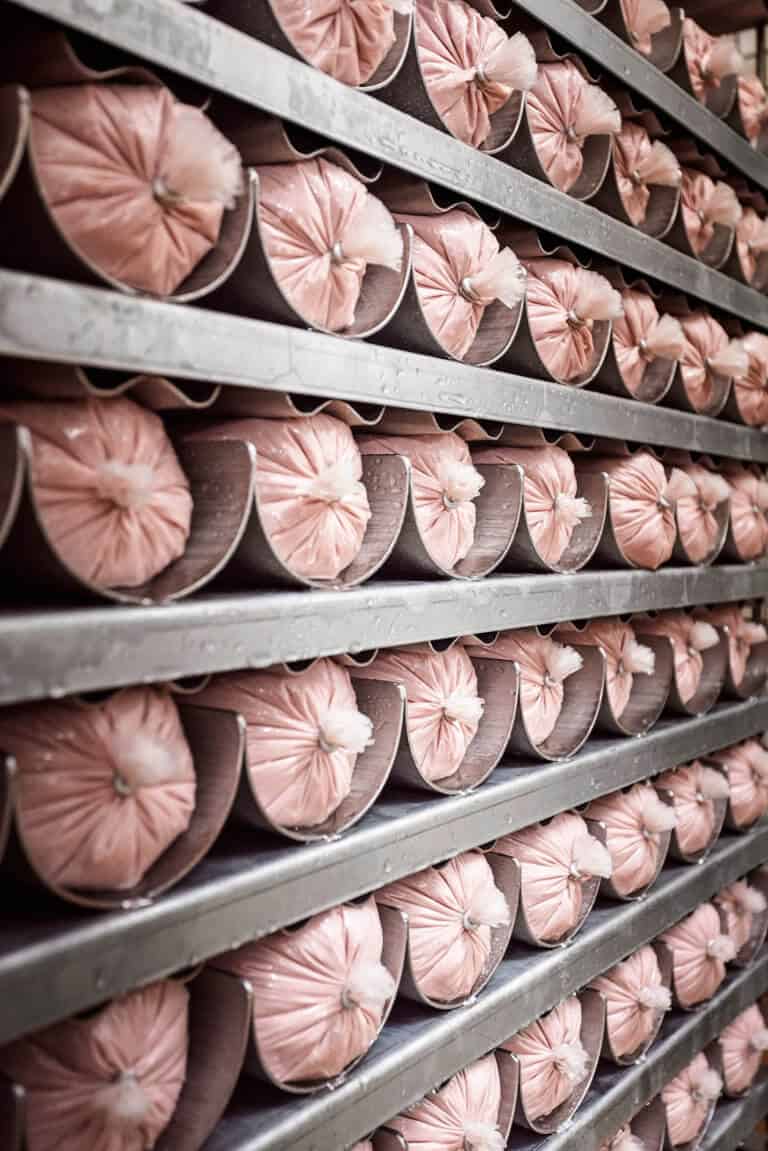 In 2018, the renowned food manufacturer decided to further expand its assortment of meat-free products, in particular its vegan range. New product launches in 2018 include: Mini-sized Vegetarian Salami and Mini-sized Vegetarian Sausages, Vegetarian Ham Sausage Salad with 'Herbs' and 'Budapest Style', as well as Vegan Ham Sausage with Grilled Vegetables. Vegan versions of Vegetarian Escalopes and Vegetarian Nuggets were also created. Since the start of this year, another three vegan products have been added: Vegan Chicken Fillet, Vegan Beef Steak and Vegan Chicken Strips.
Although Germany continues to be the company's primary sales market, global expansion is becoming increasingly important. The focus is currently on Austria, Switzerland, Luxembourg, Denmark and Sweden, with other EU countries set to follow.
Investments in the high double-digit millions range for capacity increases in meat-free production and discontinuation of Mühlen Currywurst
In order to meet growing demand for its vegetarian/vegan products, Rügenwalder Mühle is increasing both its product selection and its production capacities. The family business plans to expand its location in Bad Zwischenahn from Q3/2019 in two stages. Expected to be completed by the end of 2022, the major expansion will see the creation of 10,000 square metres of new space solely for the production and packaging of the meat-free range. Total investment in the location is expected to run into the high double-digit millions range between 2019 and 2022.
In order to continue to meet increasing demand in the short-term, production of the Mühlen Currywurst will be discontinued at the end of September 2019 to make way for a new production line for plant-based alternatives. 'Delicious plant-based products will play an increasingly important role in the food of the future. We would like to continue actively shaping this future in line with our vision: 'Shaping the future of food together, with more and more plants accompanying meat. Delicious and sustainable.'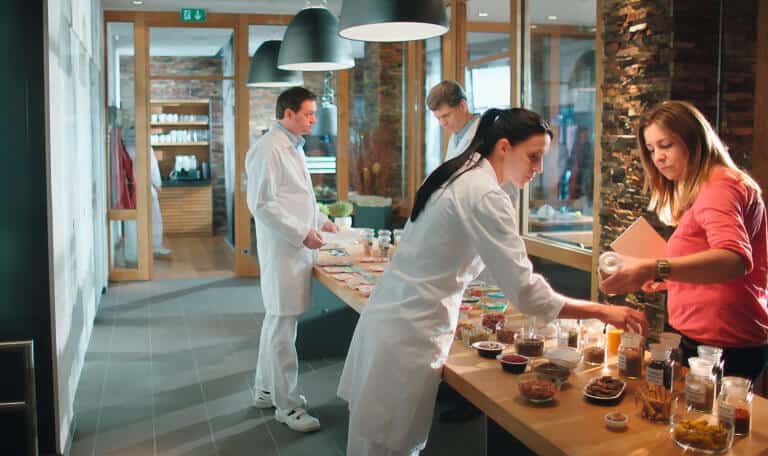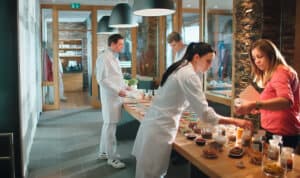 Focus on climate protection and responsible consumption
'Being a medium-sized family business, we believe we have a responsibility – both to the environment and to our staff and customers. While we are hoping our vegetarian and vegan products will actively contribute to climate protection, we are well aware that there is so much more to responsible consumption. Therefore, we are gradually becoming more sustainable in other areas too, such as product packaging and product ingredients', says Godo Röben.
Since communicating with consumers and opinion leaders has always played a key role at Rügenwalder Mühle, in November 2018 and May 2019 the company opened its doors to an open exchange and round of talks with its managing directors. The focus of discussions was on the important role food plays in the fight against climate change and how SMEs such as Rügenwalder Mühle can drive innovation in this area.
In the strategic focus area of meat-free alternatives, a 25 % increase in products containing certified soya from Europe was achieved in April 2019. Further recipe modifications in this area will see a continued increase to over 45 % in August.
2018 financial year – facts and figures
(previous year in brackets)
Total revenue
212 million (201 million)
Share of revenue coming from vegetarian/vegan products
27 % (25 %)
Total sales
24,200 (23,300)
Employees
567 (549)
Trainees
30 (28)
New vegetarian/vegan products
Veganer Schinken Spicker mit Grillgemüse

Vegetarische Mühlen Salami Minis

Vegetarische Mühlen Würstchen Minis Vegetarischer Schinken Spicker Salat "Kräuter" und "Budapester"