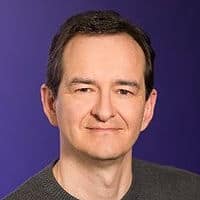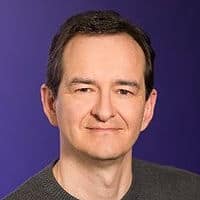 Seattle Food Tech (SFT), a plant-based food tech start-up in North America, has proudly announced in a press release to vegconomist, that Mr Peter Cnudde, former Yahoo Vice President of Engineering, is now on their board of directors. SFT is an innovative company designing and producing plant-based chicken for the foodservice industry.
Peter Cnudde brings 25 years of experience in technology and has co-founded several startups, serving in executive roles at both start-ups and major multinational companies. He is also an advisory board member for the Sutardja Centre for Entrepreneurship and Technology at UC Berkeley, where he was a co-founder of the Alternative Meat Lab. Most recently, Mr Cnudde was a Vice President of Engineering at Yahoo responsible for Yahoo's Big Data and Machine Learning platforms.
SFT, founded in 2017, creates affordable plant-based meats for the foodservice industry. SFT implements unique food manufacturing methods in large scale production to produce affordable plant-based meat at high volumes. SFT is gaining momentum with foodservice customers in the Pacific Northwest, including Seattle Swedish Hospital locations and restaurants in Seattle and Portland, now serving its plant-based Crispy Nuggets. The company completed the sought-after Y Combinator (YC) accelerator program in Silicon Valley in 2018 and has raised $2.2 million in investments. Prominent investors include Joe Montana's Liquid 2 Ventures, Sinai Ventures Fund, Uphonest Capital, and VegInvest.
Peter Cnudde stated for this press release that: "I'm proud to join the board of Seattle Food Tech because I stand firmly behind its mission of ending factory farming and creating a better food system for all. What I appreciate most about the company is that it's tackling one of the most overlooked aspects of the plant-based foods industry: fundamentally changing production methods to create a more efficient, thus affordable and scalable solution through the use of technology."