South Korean biotech SeaWith and Icelandic molecular farming company ORF Genetics are partnering to accelerate the production of cultivated meat with plant-based growth factors.
SeaWith is preparing to scale its cultivated meat platform to introduce Han-Woo cultivated beef products (a breed of small cattle native to Korea) under the "Welldone" brand to the market by 2025.
The collaboration, outlined in a Memorandum of Understanding (MoU), will secure SeaWith a stable supply of ORF Genetics's animal-free growth factors to develop sustainable meat at lower costs. The MoU also highlights plans for further joint R&D initiatives of growth factors for cultivated meat production.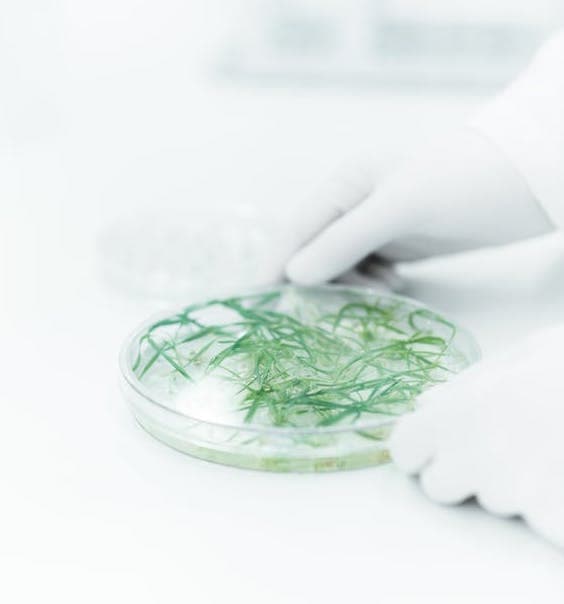 Growth factors made from barley
ORF Genetics, which produces animal-free growth factors with proteins grown in barley using molecular farming, aims to reinforce the company's position in the rapidly expanding cultivated meat market with its MESOkine brand.
MESOkine, the company's latest development, is an extract derived from barley seeds containing purified recombinant growth factors. The selected barley seed proteins prolong the lifetime of the protein and enhance the bioactivity of the growth factors in standardized experiments, explains ORF Genetics on its website. The company's MESOkine partners include Aleph Farms, Mosa Meat, and Vow.
Berglind Rán Ólafsdóttir, CEO of ORF Genetics, commented: "This collaboration represents a significant milestone for ORF Genetics, as we are already at the forefront of growth factor production for cultivated meat. This partnership will reinforce our position in this rapidly expanding market."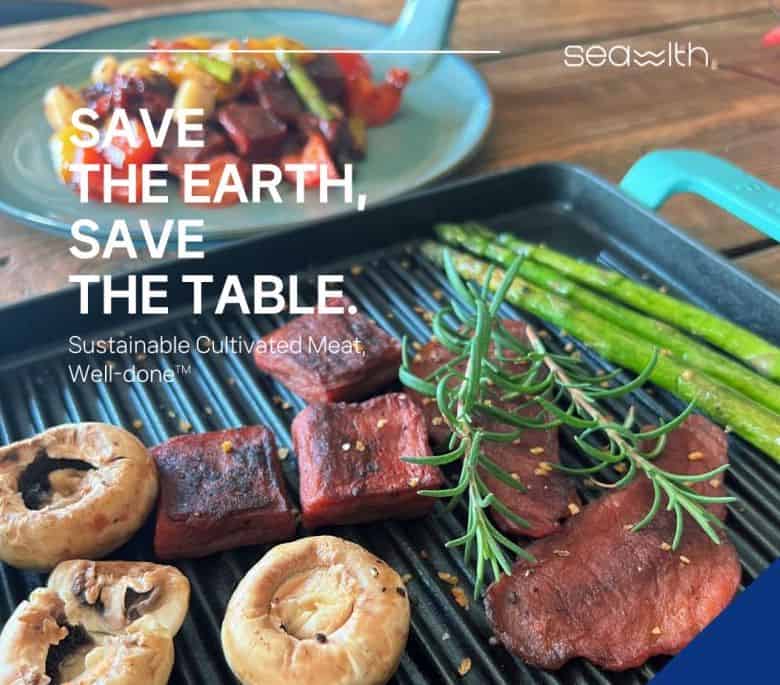 Stable mass production of cultivated meat
Founded in 2019, SeaWith claims to have developed a technology that uses microalgae to produce affordable scaffoldings and growth materials that don't rely on fetal bovine serum (FBS). In February 2022, the Korean biotech raised ₩6.5 billion ($5.43 million) in a Series A round for its microalgae technology capable of producing "thick-cut cultivated beef at $3 per kilogram."
At the beginning of the year, SeaWith partnered with Esco Aster — a Singaporean biomanufacturer with full regulatory approval for the commercial production of cultivated meat — to accelerate the production of cultivated meat in the region. Besides developing cultivated steaks, the startup supplies scaffolds and growth media for the cell ag industry.
Lee Hee-jae, CEO of SeaWith, said: "Through this collaboration, we have laid the foundation for securing materials for stable mass production of cultured meat. We are working on securing research and development and production facilities with the goal of commercializing our own brand 'Welldone' products in 2025. Now we can accelerate even more in this rapidly growing and crucial market."