Since 1947, Sommers (Originally, Sommers Fabrics, later, Sommers Plastics) has been supplying alternative leather and skins to fashion industries including footwear, handbags, apparel, accessories, and luggage and leather goods. With the advent of flexible plastics soon after WW II, the ability to reproduce leather-like materials economically had major, mass appeal.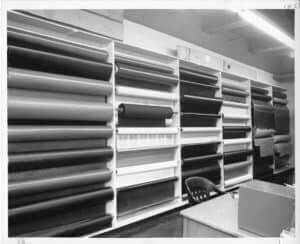 Fred Schecter, owner/partner of Sommers, founded the company 43 years ago with his brother, Ed. Eventually, the pair became more enlightened to the ethical benefits of veganism and how naturally it related to the material they produced and distributed, after an executive at PETA said that every yard of synthetic leather Sommers sells could save an animal's life. Sommers' slogan and modus operandi was born – "Saving Animals by the Yard."
Currently, Sommers inventories the widest range in the USA of in-stock vegan leather, fake fur, faux suede and synthetic skins as well as many novel specialties. Catering to manufacturers of apparel, handbags, footwear, accessories, upholstery and home furnishing, Sommers is known for innovation and their trademark "Fashion Engineering."
Ethical materials
Sommers' bestselling products include: "Marshmallow" Leather-like, expanded-supported PVC; Polyurethane-coated fabrics; Pleasure Lamb; Cowfree Hide; and ethical microfiber.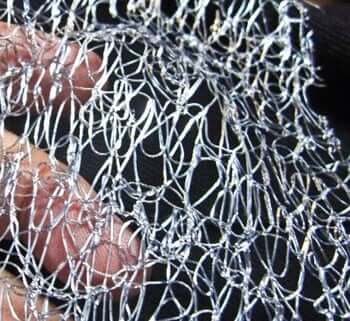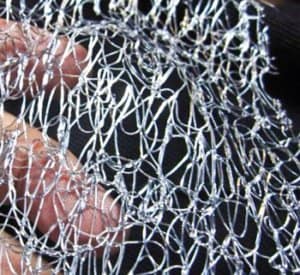 Further innovations in development include the worlds' first hemp/silicone construction. "Simpl" was created using two eco materials-hemp and silicone- combined in a proprietary manner resulting in a durable, stain-resistant fabric that has remarkable environmental benefits and a classic appearance.
"Enduro" features silicone for the most stain-repellant and durable surface on a coated textile, Enduro is currently being marketed for upholstery and medical textiles.
"SPUN 3D Printed Lace" is produced with a technology whereby liquid TPU (thermoformable polyurethane) is extruded through nozzles (much like ramen noodles) and looped over itself to create a randomized lace pattern. This is then vacuum- metalized in silver or printed in gold.
Sommers' chemists and engineers are currently working with plant-based ingredients such as mushroom, apple, and pineapple to replace the petroleum-based resins traditionally used in these types of materials. The company recenly introduced www.cowfreecar.com to promote the newest upholstery constructions featuring silicone to transition away from leather upholstery in automobile interiors which is currently trending in the industry.