The dairy and egg industries are being disrupted by plant-based foodtech and the implications are huge. Phenomenal advances in food science are happening as consumers realise the benefits of plant-based both to themselves and to the environment. Food tech is stepping in, one such company is Spero Foods.
Eggs are consumed in more than 90% of North American households, however, 40% of American households are turning to plant-based, and the forecast is that this will continue to rise. Spero is one of the plantbased egg alternatives on the market, in addition to JUST, Clara Foods and others.
Some history of Spero Foods
Spero Foods in North America was founded in 2016 by scientist Phaedra Randolph and operates from Los Angeles, California. Spero Foods is using big data to analyse and identify plant proteins to recreate cheese and egg products. Now distributed via Whole Foods, Spero Foods was one of 132 start-ups participating in Y Combinator's 2018 summer start-up incubator and went on to announce last May that it was seeking seed round funding.
The innovative company has already won numerous awards and accolades including winning a place in 'Forbes Under 30 Most Innovative'. It has featured in TED Women, was named the "Standout Startup" in January 2019 by Food Business News, and has won a place in IAB 2020; 250 brands that are the most disruptive direct-to-consumer, to watch in the US.
About the products
Spero Foods' products transform ultra-sustainable seeds into non-dairy egg, cheese and dessert products. Spero's all-natural foods include 'Scramblit', a superfood egg alternative which provides more protein, omega 3's, iron, zinc, magnesium and 30X the antioxidants of poultry eggs, and is also 20X more sustainable. Spero Foods' plant-based cream cheeses are made with sunflower seeds and contain protein, minerals and vitamins like iron, zinc, magnesium, vitamin E and antioxidants, they are also versatile and a range of products and recipes can be found on the website.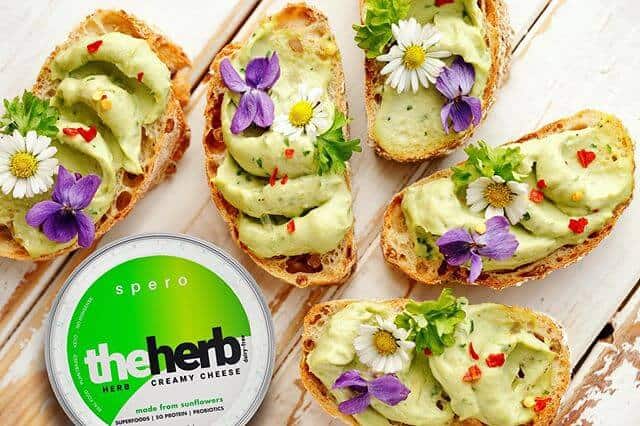 About the founder
Ms Phaedra Randolph has a B.S. from Cornell University, she is also a former Data Analyst turned Software Engineer at Facebook. She turned to her diet at age 17 as she suffered chronic illnesses manifesting as persistent migraines and IBS. Randolph quickly noticed the change in her body after becoming vegan and has never looked back. Her path in science and data analysing and her passion for natural plant-based foods developed into the creation of Spero Foods.