At the beginning of the month, Swedish startup VEAT launched its first plant-based vending machines in Stockholm, with the simple goal to make healthy, sustainable food affordable and accessible. Already, the concept has attracted several high-profile investors to the company's pre-seed round, including Pale Blue Dot and Purple Orange Ventures.
VEAT was founded in 2019 by Andreas Karlsson, who struggled to find plant-based foods that didn't compromise on taste and quality. His plan is to launch at least ten machines in Stockholm before the end of the year, expanding to other European cities in 2021.
VEAT's first machines are situated in department stores, co-working spaces, and the headquarters of large corporations. But the company hopes to expand to hospitals, universities, and public transport too.
The vending machines offer a selection of salads, wraps, meals, and snacks, all made daily in VEAT's kitchen. Prices range from SEK 29 to 85 (approximately EUR 2.80 to EUR 8.30). The meals have been developed by leading Swedish chefs, and any unsold food is donated to charity.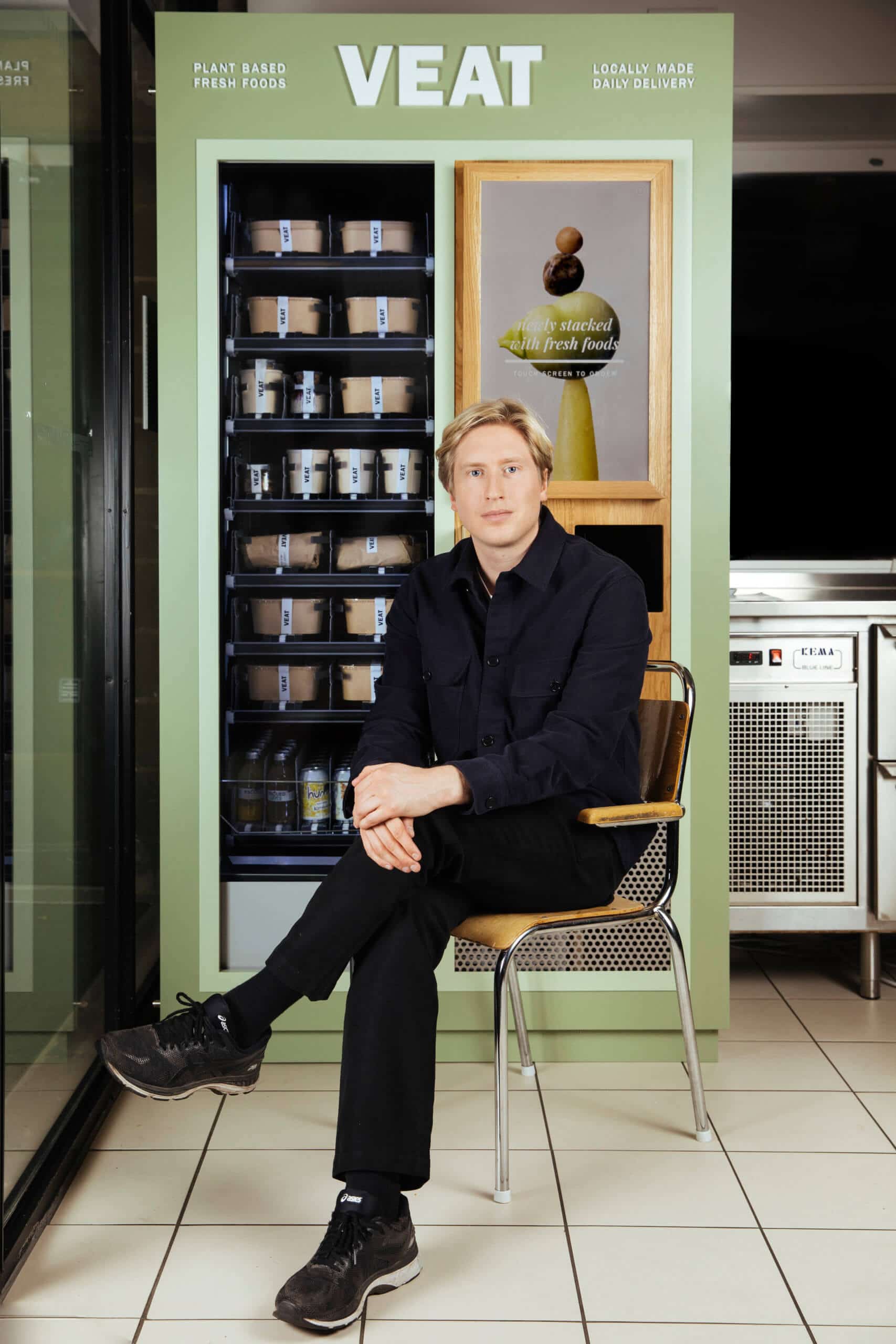 Already, the company has closed a €0.5M pre-seed funding round, with support from a range of seed funds and angel investors. One investor is Pale Blue Dot, a VC fund that invests only in climate-related startups. VEAT is the first Swedish company it has backed.
Plant-based vending machines are still almost unheard of worldwide, with the exception of Vegan Vend in England and Numilk's vegan milk vending machines in the US, and Plantega which is trialling a new venture of vegan fridges in New York bodegas (corner shops) containing Just Egg, Miyoko's Creamery, Beyond Meat, Good Catch, and No Evil Foods products.
But VEAT has set out to change that.
"The neat thing about vending machines as a distribution channel is that we're more flexible, and that we can scale up faster and keep prices lower than conventional restaurants and cafés," says VEAT's founder and CEO Andreas Karlsson. "We also see this as a powerful distribution and marketing channel for all the exciting innovation currently happening in the plant-based space."