The 2020 Future Food Asia conference has revealed Thai startup Let's Plant Meat and Japan-based plant protein supplier Daiz as winners of Asia's Plant Protein Award. The prizes were awarded on the basis that both companies not only produce in Asia, but also specifically target the Asian consumer.
The Future Food Asia conference is a 5-day event focused on innovations and startups in AgriTech and FoodTech across the Asian Pacific region. This year's Asian Plant Protein Award was presented by two Swiss global players: technology group Bühler and world's biggest flavour producer Givaudan.
Let's Plant Meat is a plant-based meat startup planning to become an Asian leader and regional alternative for imported products. From idea to commercialization in just 12 months, Let's Plant Meat is currently selling in more than 150 supermarkets across Thailand and further partnered with Thailand's restaurant chain 'Khiang by Tummour' to offer its plant-based meat products in all 70 locations soon.
Mr. Taweelerdniti, CEO of Let's Plant Meat, commented in a press release: "We are working hard to be Thailand' number 1 plant-based meat brand." Nevertheless, the startup also looks beyond its national borders and plans to expand into neighbouring countries such as Singapore and Indonesia.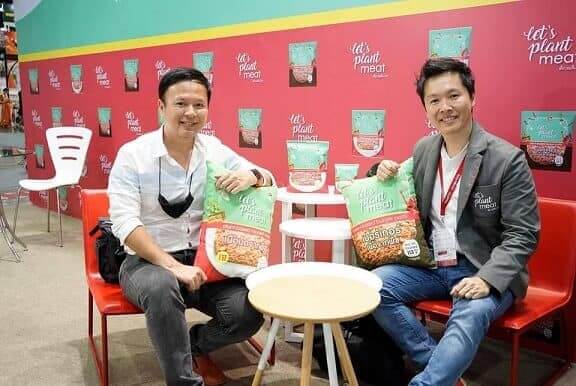 Japan-based Daiz is the developer of a soy-based meat alternative ingredient and has already raised $11 million in investment funds. In May, the company announced its plans to build its first plant meat factory in Japan and disclosed that it will raise another investment round by the end of 2020.
According to Food Navigator Asia, Daiz aims to offer its Miracle Meat as a plant-based alternative for several meat producers. In this context, Daiz, unlike Let's Plant Meat, is currently positioning itself as a B2B business. However, both companies rely on soy for their products, which Asian consumers are not only familiar with, but which also offers immense cost advantages.
"We congratulate both teams at Daiz and Let's Plant Meat for earning the Plant Protein Awards of this Future Food Asia edition. Both companies are paving the way to exciting protein options "made-in-Asia" with a focus on Asian consumers and cuisines. The two winners prove that Asia, a long-time protein importer, will take a central role in scaling the plant-based meat revolution," commented Dominique Kull, Head of Technology at Bühler and Alex Ward, Head of Regional Innovation at Givaudan.