Vegan-run accountancy firm Lesser & Co today announces the "friendly acquisition" of London's Vegan Accountants, with founder Diane Metcalfe stating that she chose Keith Lesser and his team to "kickstart the vegan accounting revolution". Keith Lesser enthuses that "the potential here is mind-blowing," and explains why.
In response to London's perpetually growing vegan business community, Lesser & Co Chartered Accountants and Business Advisors, established in 1988, has acquired Vegan Accountants, which will become a subsidiary of Lesser & Co and operate as its vegan arm. The company's list of existing vegan clients include Mylkman, The Green Woman, The Plant-Based Events Company, and much-loved community hub the Feel Good Café.
Speaking with vegconomist today, Keith says: "There are thousands of UK based vegan businesses and many will want to keep their investment and network vegan including their accountancy services."
Keith explains more about the motivation behind the acquisition: "We've been serving the small business community for 32 years. Since becoming vegan three years ago, with the help and advice of Idan Naor-Aizenstros, founder of the Feel Good Cafe, my passion for a vegan future has grown and grown.
"The Vegan Accountants brand is strong, and we now have the resources to serve and scale our vegan clients. I expect that other vegan businesses want to make the same choices I want to make and keep the investment in professional services within the vegan community. With IR35, Brexit and corona, we needed to fill the gap and channelling business development into vegan clients makes perfect sense. It's a growing trend and fits our values and passions."
We asked about Keith's future plans and what he envisions for the next five years. "Five years is such a long time. In two months, I would like Vegan Accountants to have doubled its turnover and this fits in our objective to make our current part-time vegan accountants employee full time by October. I would like to grow the business further and have more vegan employees in the next few years.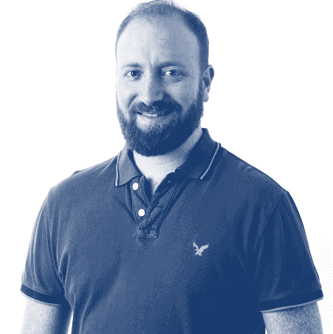 "I also want to invest in other vegan businesses and really value working with vegan clients and using their services. I envisage one or two new vegan clients per month and as the client base grows so do the referrals. The potential is mind-blowing as the future is vegan and we are vegan accountants. I am really excited about this but keeping our feet on the ground as will take time.
And why is this so important at this time? "For me, this is bigger than business and about helping to build a vegan future for society and the planet. This is through education, collaboration and helping vegan entrepreneurs run successful businesses."