Vegan e-retailer TheVeganKind.com announces that growth since COVID has been such that it has relocated to a new 35,000 sqft facility in Glasgow, in the second time the company has had to upgrade in two years; in 2018 it was based in a 3,000sqft warehouse, meaning the new base is over eleven times bigger.
Operated by husband and wife team Scott and Karris McCulloch, The VeganKind has created 21 new jobs to keep up with the growing demand. Scott remarks that part of this enormous new facility is what could be the biggest fridge in the world dedicated to vegan products, able to stock up to 100,000 chilled goods at any time.
Scott says of the recent growth: "Like most companies around the UK, there was no way we could have predicted the impact that COVID-19 was going to have on our business. But fortunately for us, it's allowed us to grow much quicker than we ever thought possible."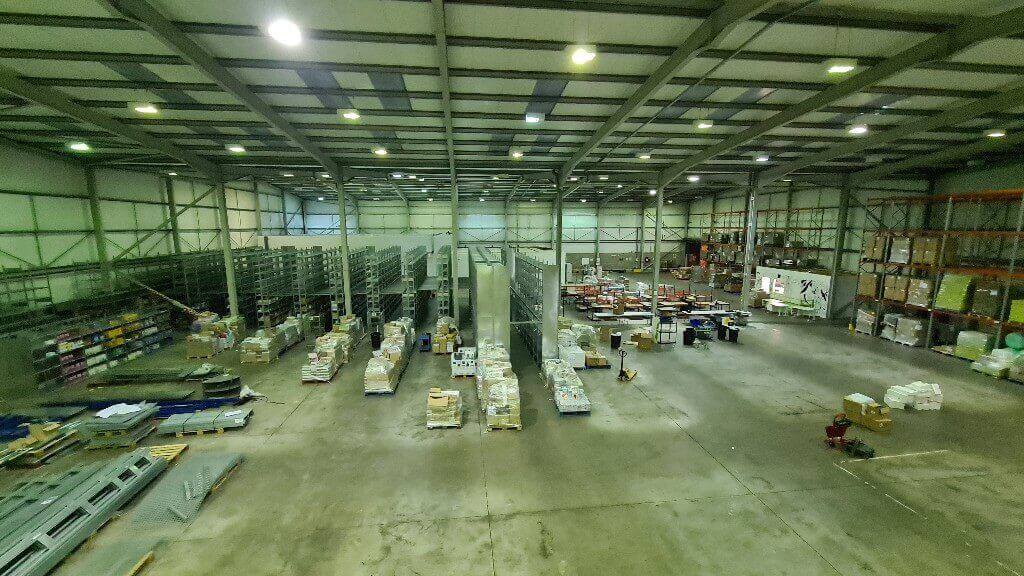 Karris and Scott launched TheVeganKind from their living room table in 2013 after struggling to find easily accessible vegan options on the high street – with an idea for a monthly subscription box before the idea became so popular in our current global situation. Since March, they have shipped over 70,000 orders across the UK, forecasting an annual turnover of almost £6,000,000.
"We didn't plan on moving warehouse again so quickly after our last move, but after forecasting the festive period, we quickly realised that the business couldn't have coped with any more increased demand in its current premises." Scott adds. "The new warehouse is huge and will allow us to process so many more orders. We don't plan on moving now for the next five years at least – but never say never!"
Over the next 12-24 months, TheVeganKind is planning a new investment round, a brand refresh, and an own-brand range of vegan ready meals.