Plant-based meat alternative brand THIS has secured two major new distribution deals including listing for its meat alternative products in 744 Tesco stores across the UK. A Tesco representative commented that "demand for plant-based innovation is growing at a rapid pace […] and will most likely continue."
The launch in Tesco marks the company's first year during which there have been several developments; THIS has grown at a compound rate of 35% month-on-month and, according to The Retail Times, it is on track for annualised revenue of circa £7-10m later this year. The company also reports it has sold over 4 million units to date.
THIS products are perhaps the only plantbased products to be sold in a conventional butchers shop (let us know if this is not true!) – last year we interviewed Thurston's butchers in the UK who told us that the decision to stock vegan meat products was in response to customer demand.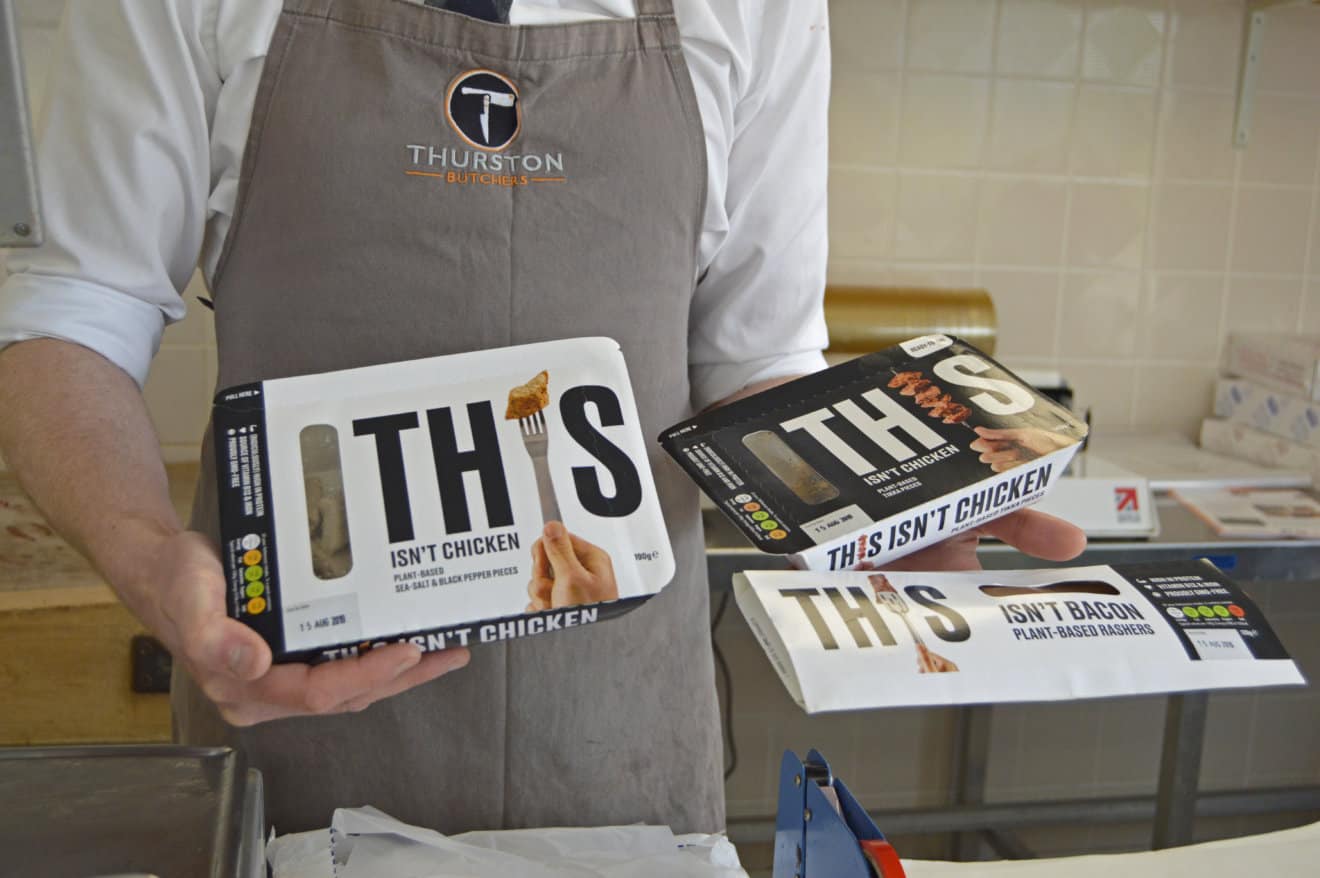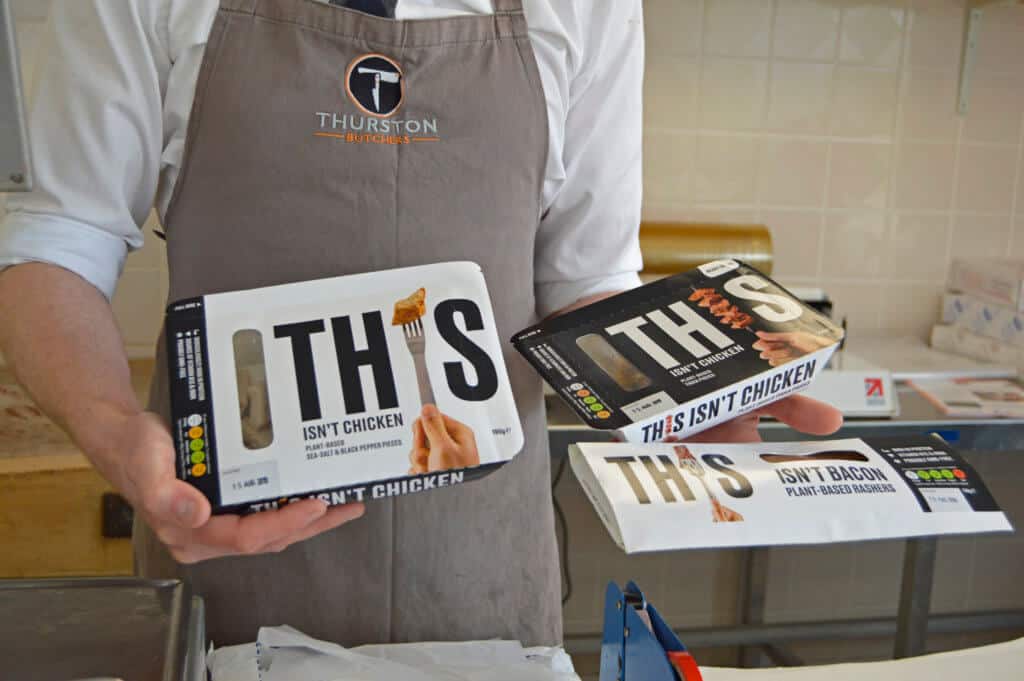 The range in Tesco includes; THIS™ Isn't Bacon rashers (£2.95), THIS™ Isn't Chicken Tikka pieces (£2.95), THIS™ Isn't Chicken Salt & Pepper pieces (£3.65) and THIS™ Isn't Chicken Goujons (£3.85).
The brand has also secured listing with the home delivery platform Milk & More, a company owned by Müller UK, a brand recognised for its dairy products. Milk and More is striving to continue the milkman legacy where in days gone by it was normal for British consumers to have milk and other basics delivered to their doorsteps, early in the morning. The milkman might be a dated concept but home deliveries during lockdown have made a huge resurgence and the concept is undergoing resurgence.
Tesco's Plant-based buying manager commented on the launch: "We're really excited to be launching THIS. We know that taste and product quality are the primary drivers for our meat-free customers, as well as the growing concern around health. These are all qualities that the THIS range offer and it will be exciting to see how they resonate with our consumers.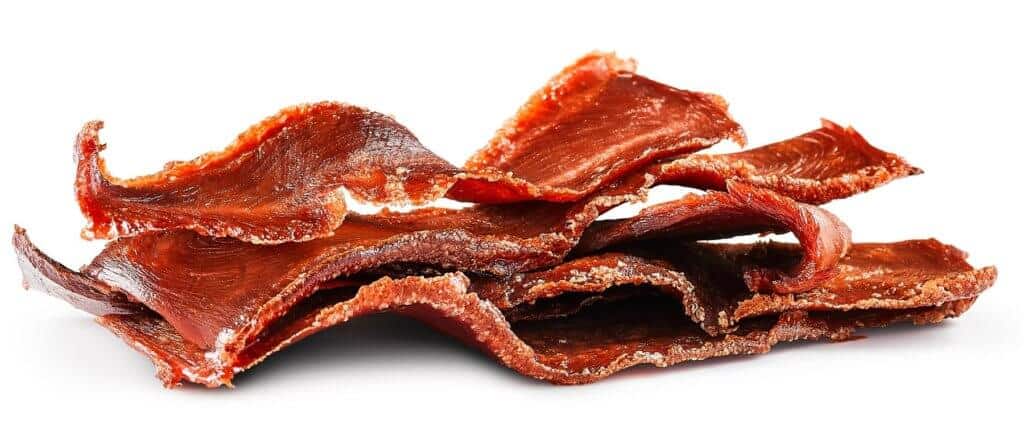 "I've noticed the demand for plant-based innovation is growing at a rapid pace, with more and more interest coming from the flexitarians (or accidental reducers). The demand has grown at an astounding rate and will most likely continue as more and more consumers become environmentally and health-conscious."