MIGHTY Pea M.lk is produced by the UK's leading pea milk brand The Mighty Society and is created with what the company calls the "small but mighty yellow split pea." Already a highly prestigious Sainsbury's Future Brand, the product is available in Marks & Spencer, Holland & Barrett and more than 2,000 stores across the UK.
The brand was initially launched by two brothers from Yorkshire – Nick and Tom Watkins – who set out to create a dairy alternative made only from yellow split-peas that is nutritious, delicious, and sustainable. The product is descibed as "smooth and creamy" and has sold over 66,000 units since launch in April 2019. The company has backing from new investors including one of the co-founders of Veganuary amongst others.
Currently fundraising on the Seedrs crowdfunding platform, The Mighty Society has already raised over £270,000 within only 2 days of going live on Seedrs, reaching 90% of their funding target in 48 hours.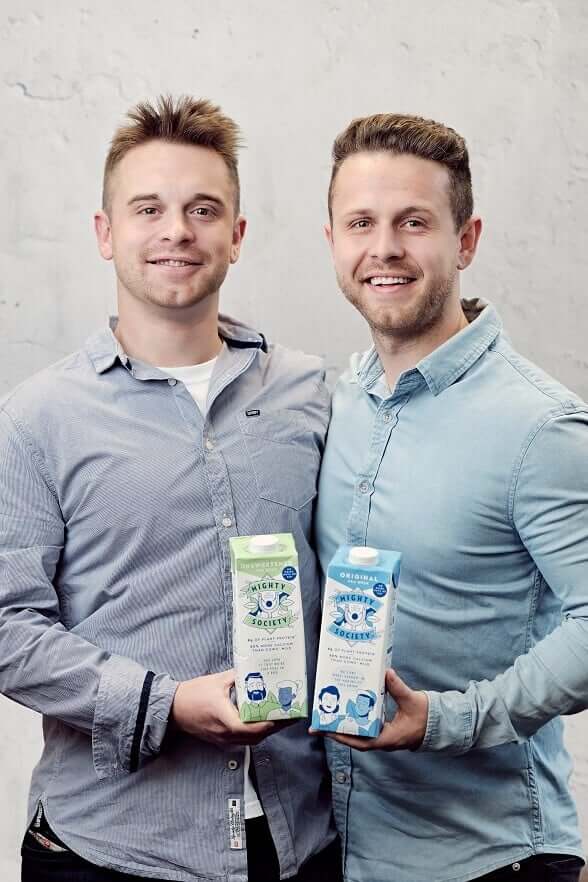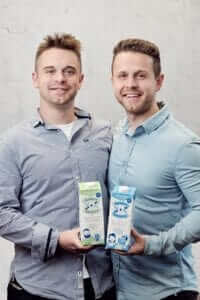 The Brothers are both surprised and highly motivated by the rapid raise and success of the business and note that "The Mighty Society offers a real alternative to dairy that is full of and just not free from."
Tom Watkins comments: "We're about to launch an exceptional new range of lines in multiple new flavours and formats that will see us grow at an incredible rate in 2020. You'll now start to see The Mighty Society on sale in the food service and convenience sectors, as well as having an increased presence in the major grocery retailers".
Nick Watkins notes that "there is now a unique opportunity for everybody to invest through Seedrs in the UK's leading pea milk brand and be part of a remarkable journey, as we go from being a start-up, to having a major presence in the UK, European and wider international markets".
Originally seeded by Claire Smith's Beyond Impact vegan venture capital firm, the company has received backing from new investors in this latest raise,  including one of the co-founders of Veganuary amongst others.