British supermarket group Sainsbury's, the second-largest in the country after Tesco, announces it will cut 3,000 jobs as part of a company revamp. There will be huge in-store losses with the closure of fresh fish and meat counters around the UK, as reported The Times yesterday Wednesday 4th November.
One can hope that the shelf space can be used to increase vegan and plant-based products. We have reported that this year the retailer has launched THIS vegan meat; Squeaky Bean sandwich slices; new product lines from LEON; vegan Applewood cheese; and Moving Mountains products, just as a few examples.
Sainsburys added 31 new vegan products to its own-brand vegan range a year ago following a 65% increase in plantbased sales, and currently stocks popular vegan products such as jackfruit, banana blossom, and award winning shroomdog sausages.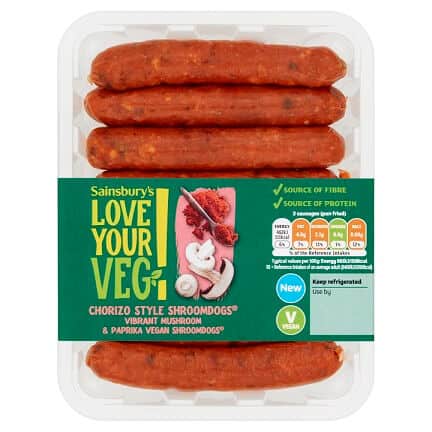 According to the This is Money platform: "The supermarket sank to a £137million loss in the six months to 19 September, which it blamed on closures and 'market changes.' […] Sainsbury's said its decision to close its fresh food counters and shut 420 standalone Argos shops by March 2024 would save the group £60million and enable it to 'better reflect customer demand.'"
Sainsbury's employs more than 170,000 staff and had reported healthy sales during the pandemic, however rising costs such as providing PPE equipment have contributed to the decision. Sainsbury also announced that Commercial Director Paul Mills-Hicks will be replaced by new Chief Executive Simon Roberts as part of a revamp.
We will see whether an increased focus on plantbased will be part of said revamp – it certainly would align well with its reported plans to become net zero by 2040.