Fast-growing food activist brand VFC has set up a dedicated microsite where customers in the UK can be reimbursed for the price of any VFC product for a whole three month period.
Breaking down barriers
The campaign is sure to please vegans in the UK, and perhaps persuade its rather outspoken anti-vegan followers to try the products too. Since its launch at the end of 2020 VFC has steadily grown a cult social media following with its humorous approach to meat-eating trolls which has now gathered over 51 thousand followers on Facebook and more than 36 thousand on Instagram.
Alison Reilly, Marketing Director for VFC, explains: "Our mission is to spare the lives of chickens, and to do that we need to break down some barriers around vegan food. We feel sure that if only people would try our vegan fried chick*n, they'd see just how good it is, and that there is no need to harm animals to get the tastes we love."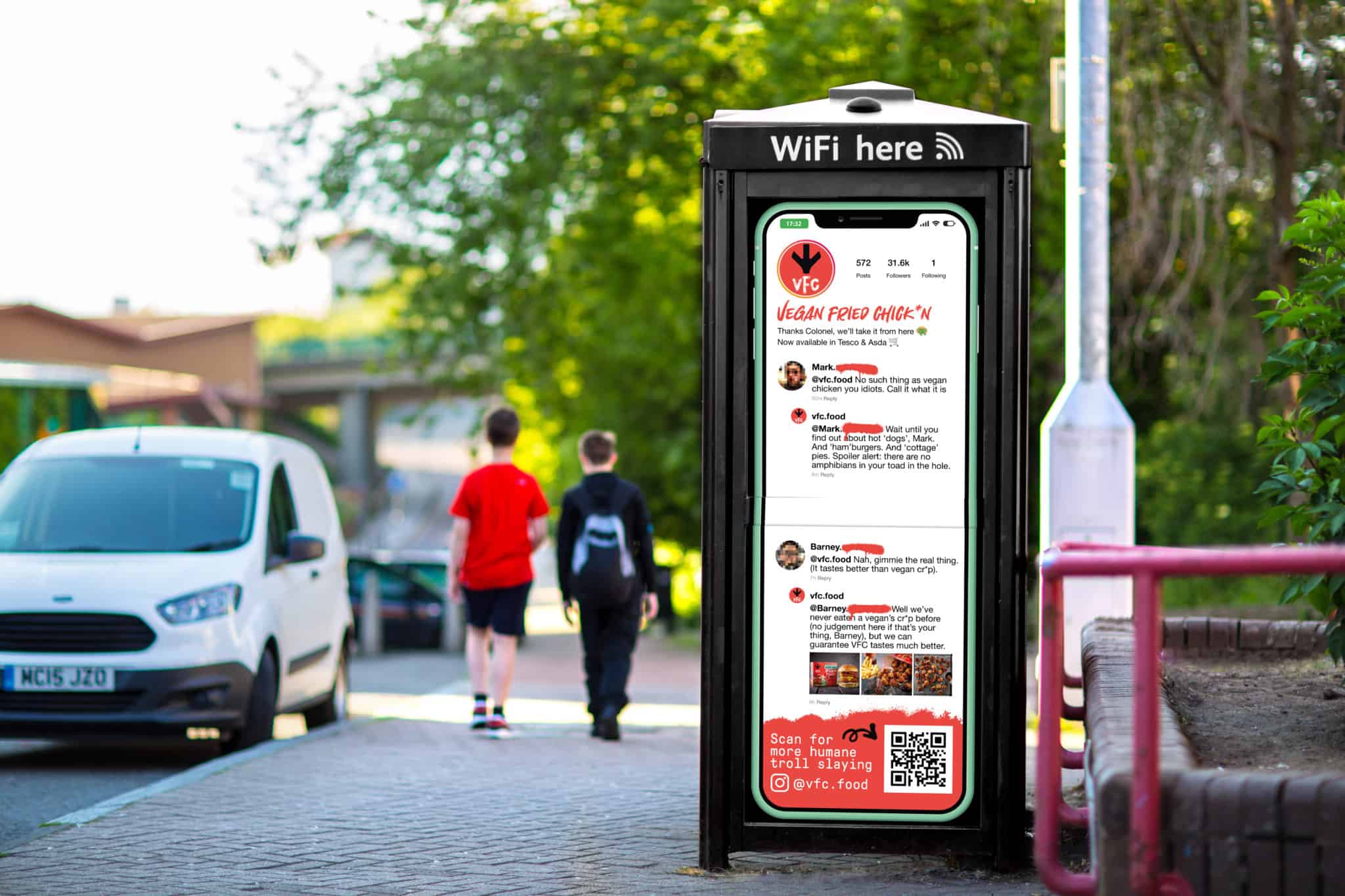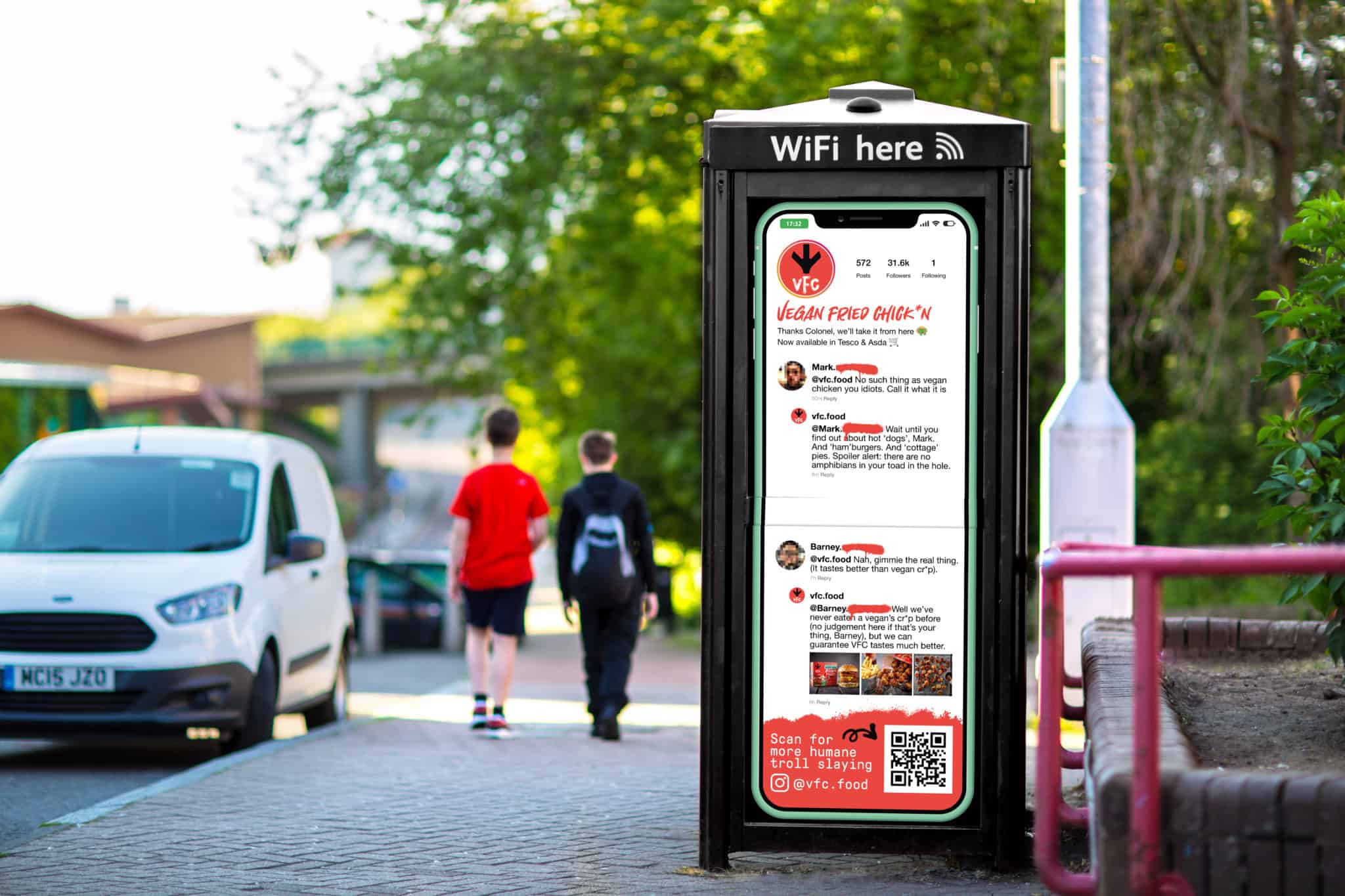 This March, the company launched an out-of-home marketing campaign displaying some of the trolls' comments on ads throughout the London Underground as well as overground locations such as telephone boxes around the country.
International growth
The plant-based chicken products first entered mainstream retail in the UK in October of last year and are now available in Tesco, Sainsbury's and Vegan Kind. Meanwhile, across the Atlantic, the brand continues to focus on its US expansion after raising $10.3 million this year to fund its rapid expansion into the US market.
Stateside, the products are currently available in online stores GTFO It's Vegan and Vejii, with big retail and foodservice announcements expected in the near future. And in mainland Europe VFC secured a distribution deal with Brandplant for the Benelux region and continues to see retail success in Spain where it made its international debut last spring.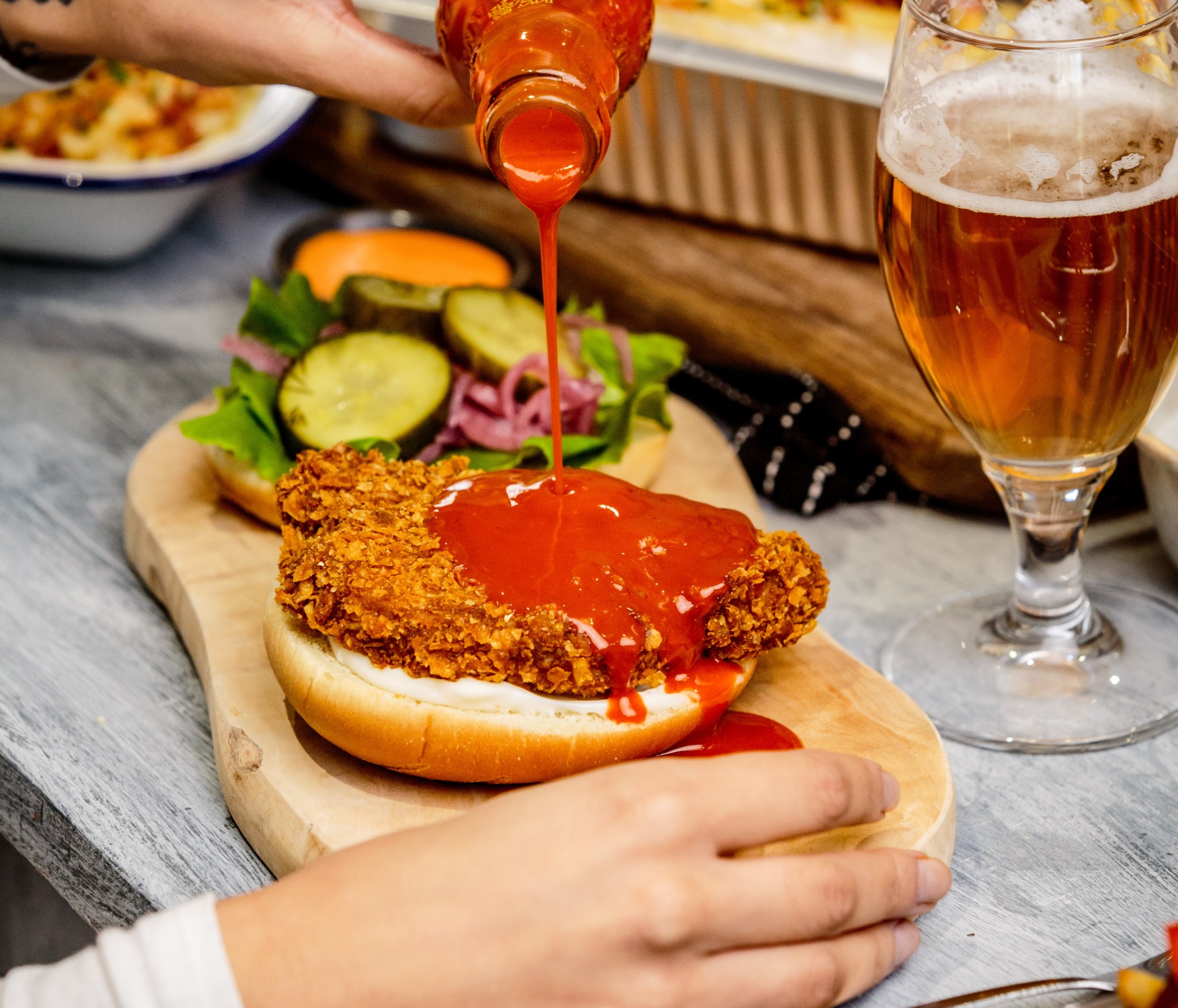 "We try not to follow the crowd," says Reilly. "There is a better way to make great-tasting food, one that requires no farms or slaughterhouses, and minimises our impact on the planet. VFC is part of that wave, and we're excited to be able to share our fried chick*n with many more people through this offer."
UK customers can upload a copy of a Tesco, Sainsbury's or Vegan Kind receipt, and be reimbursed for one pack of its Vegan Fried Bites, Fillets or Popcorn Chick*n, limited to one per household up to a value of £3, which is the RRP of all three products.