Leading European plant meat producer Vivera announces: "To keep up with the strong and accelerating demand for meat alternatives and to make sure we can continue to meet the demands of our customers, we are working on tripling our production to be ready for 500.000.000 units a year in 2025″
Vivera is the third largest producer of vegan meat in Europe and reported recently an average annual growth of 25% over the last 3 years resulting in € 80 million expected revenue in 2020. It's plant meat products include bacon and a hugely successful steak product which sold 40,000 units in the first week upon its initial launch into Tesco UK in 2018.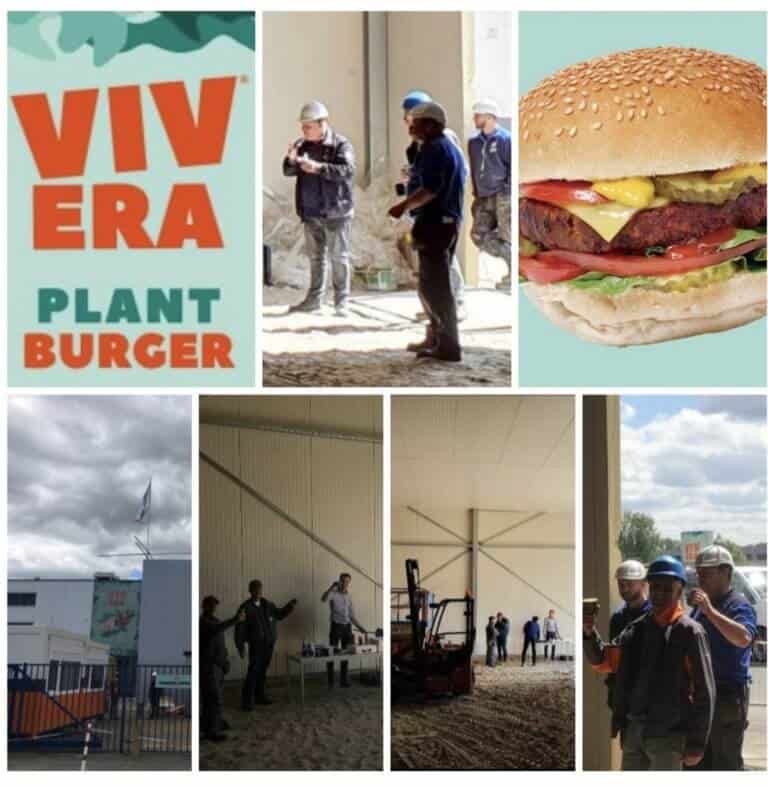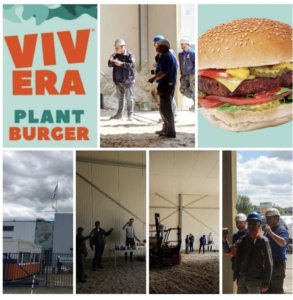 The company revealed yesterday it has reached the highest point of the first phase of its factory expansion. "We celebrated this together with the construction workers of Roosdom Tijhuis with Vivera Plant Burgers."
Vivera said it intends to achieve revenues of €250 million within 5 years through investing substantially in production capacity and its product portfolio. Vivera currently retails in 25 countries.