Vivera, the third largest European producer of plant-based food, has revealed it is predicting strong growth figures in 2020 and for the mid and long term. The company sees fast growing demand through most parts of Europe and has delivered average annual growth of 25% over the last 3 years resulting in € 80 million expected revenue in 2020.
Vivera, which announces a weekly production of 1,5 million / annual production of 70 million plant-based products, recently launched successful products such as Bacon pieces and BBQ Goujons which are currently available at many large retailers in Europe.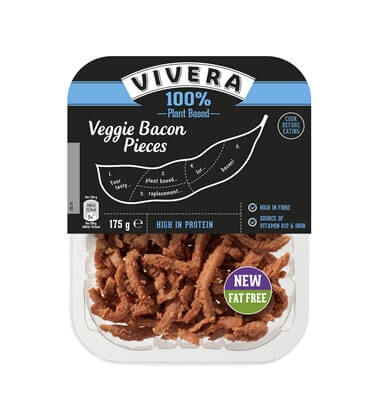 As we reported last June, Vivera Foodgroup announced its strategy to  is enter a meatless future with the remaining plant-based companies Vivera, Culifrost and Dutch Tofu Company, following the sale of meat company Enkco. At the time, Vivera revealed plans of large-scale investments in expanding production capacity and product range.
Vivera now reports it should be able to achieve revenues of €250 million within 5 years due to strong growth expectations for the plant-based market in Europe. In order to achieve this Vivera invests substantially in production capacity and its product portfolio. Vivera holds a strong market position in the European retail market with sales in 25 countries.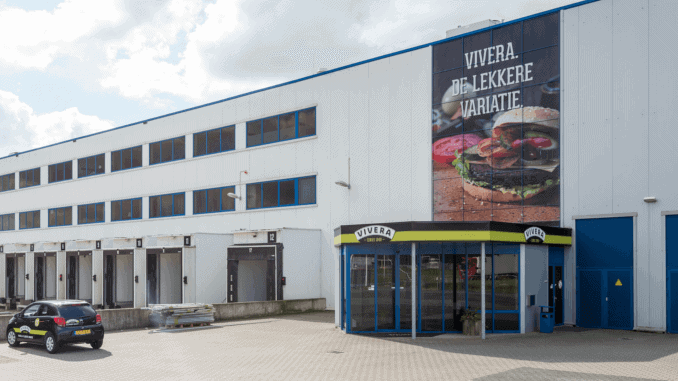 Vivera states it is on a mission to help everyone make their change with a wide and increasing range of more than 50 different delicious plant-based products.
"As a 100% plant-based company Vivera believes that we can all have 'More Life if we eat Less Meat'. This new strategic direction and end line "More Life Less Meat" will be enriched by inviting consumers to join their 'Goodness Revolution'. Vivera want to ease the path to eat less meat by creating irresistible products that are healthier for the people and their environment. A network approach where all stakeholders are invited to do their bit, bite by bite."
Massive expansion of production facility

Following the sale of the meat activities Vivera has successfully expanded its production capacity by 50% as of January 2020. From 2021 the company is executing additionally a doubling of its production capacity with the opening of a new production facility in the Netherlands. Besides this Vivera continues to increase its investments in Marketing and R&D.
Willem van Weede, CEO of Vivera Foodgroup: "We clearly see an accelerating growth of the European market of plant-based food. We signal higher than expected demand from European supermarkets and Quick Service Restaurants. We will invest further in our successful journey to let consumers experience that plant-based food can be as tasty as traditional meat. And at the same time having large benefits for their personal health, environmental impact and animal welfare. Making it tastier and easier for conscious consumers to reduce their meat intake is our number one motivation. In line with our belief: 'more life, less meat'."