The marketing and labelling of new products are notoriously tricky areas to get right. Balancing brand aesthetic and visual appeal against vital consumer information and legal requirements – in ways which please both loyal and new customers – can be a minefield. Further complexities arise when trying to communicate not only what the product does contain, but also what it does not contain.
In recent years we have seen consumers demanding more transparency from all industries about various issues including animal testing, ingredient sourcing, and manufacturing processes. Consumers want more clarity behind their purchasing decisions, but they also want convenience. Hence, quickly relaying information through independent registration schemes is an effective way to gain consumer confidence via trusted, external credentials.
For nearly every moral cause a consumer may have, there is likely to be an organisation who is working hard to promote it. Leading third-party verification schemes cover issues such as organic produce, recycled materials, and being carbon neutral. At the Vegan Society, our primary cause is to reduce animal suffering, and the Vegan Trademark helps to do just that.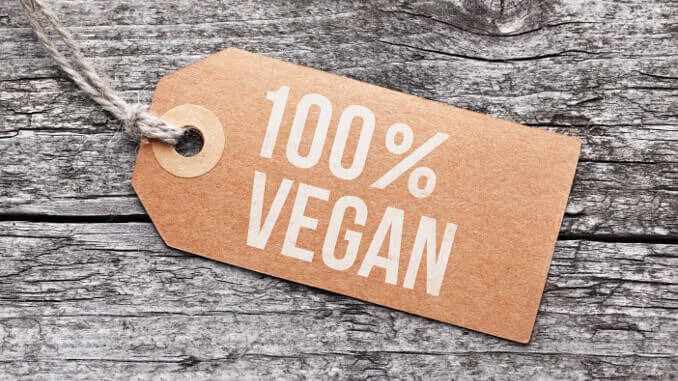 This year marks 30 years since our trademark began setting the vegan standard for thousands of products around the world. As an organisation, we know the value this brings to both our clients and their customers through testimonials and positive feedback. To better understand wider audiences, we conducted research looking at the consumer value of vegan verification schemes, with very favorable results.
Our audience consisted of 1,000 individuals who were most likely to purchase vegan products, which we considered those self-identifying as either vegan, plant-based, vegetarian, or flexitarian. In this instance, we separated vegan and plant-based as dietary categories as we wanted to see if there were any key differences between the two.
We asked our respondents if they seek vegan verification logos on the following product categories when purchasing them for the first time: fashion and textiles, healthcare; cosmetics and body care, household goods (e.g. cleaning products) and food and drink.
Click here to read the rest of the article at the Vegan Society website where you can see the results.