Israeli biotech startup BioBetter has opened its first food-grade pilot facility to accelerate the production of growth factors for the cultivated meat industry.
BioBetter pioneers a unique protein manufacturing platform that uses molecular farming to produce tobacco plant-derived growth factors (GFs) and bovine insulin-expressing plants. The company claims it has reached commercial-scale cultivation and can process 100 kg of tobacco plants daily at the new plant, aiming to process five tons by 2025.
With these ambitious goals, the company has doubled its team to 50 workers to advance the plant's operations, adhering to ISO2200 and HACCP standards. BioBetter says that since the plant meets all regulatory requirements for producing food-grade growth factors, it is awaiting approval from the Ministry of Health for food manufacturing licensing.
"We stimulate the commercial aspirations of cultivated meat startups and the pilot plant signifies a substantial step toward the company's next growth stage in 2025," comments Amit Yaari, CEO of BioBetter.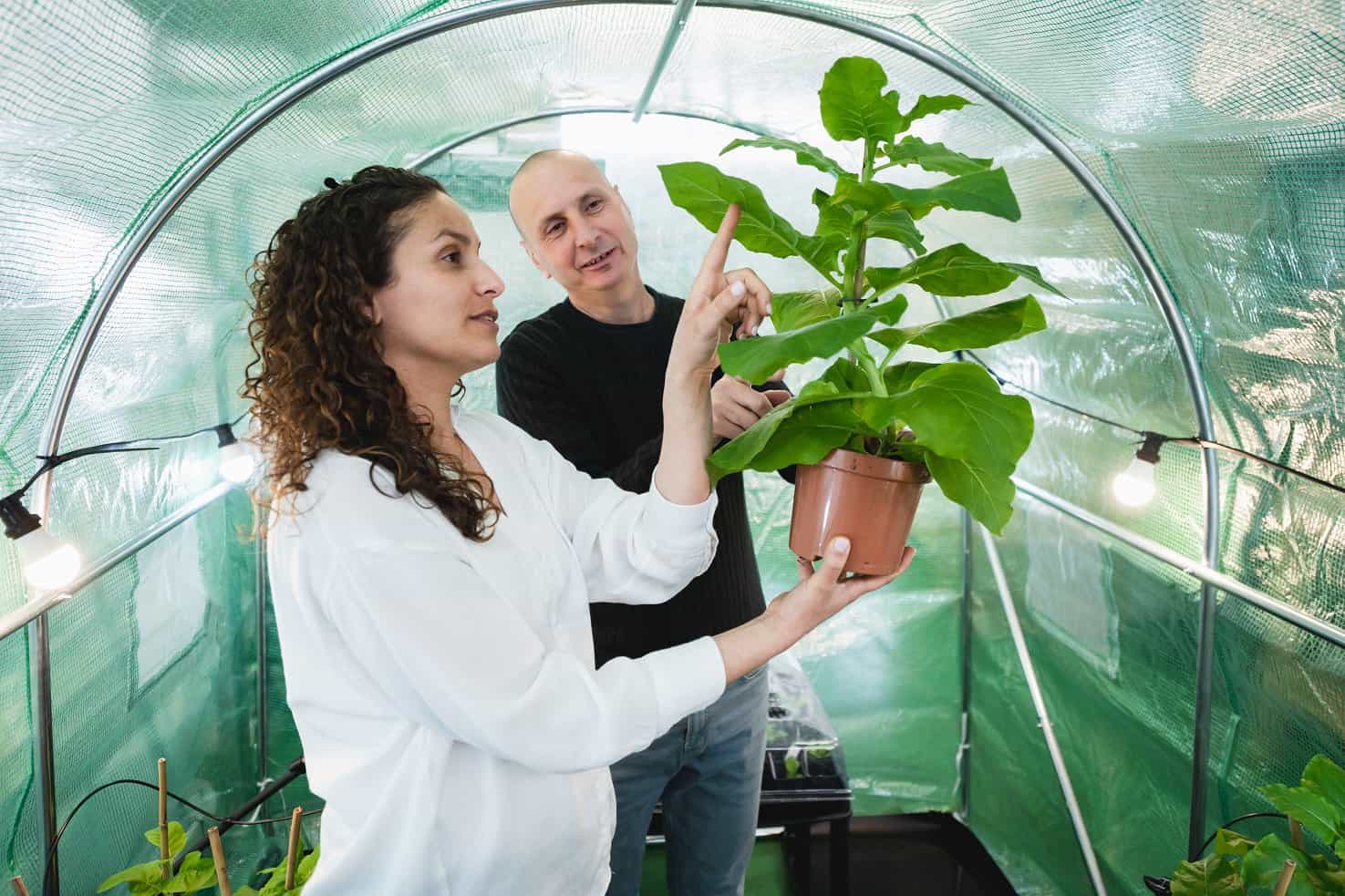 Low-cost growth factors
The cell ag industry depends on a limited offer of costly cell-boosting media for its operations. The food tech argues that its platform could significantly reduce production costs of some growth factors, including FGF2 (Fibroblast growth factor 2) and insulin.
"Our target is to reduce the production cost of growth factors, including insulin, a key part of the growth medium, to $1 per gram which is a 100-fold less than the going rate today," adds Yaari.
BioBetter has repurposed tobacco plants, transforming them into bioreactors for producing GFs. The genetically modified plants grow in a large-scale, net-house cultivation system for environmental safety and efficiency. They are induced to express growth factors only when chemically triggered. BioBetter explains that it uses non-food, non-feed tobacco plants to eliminate any risk of accidental consumption or cross-contamination of food crops.
Last year, BioBetter secured $10 million for its pioneering process, aiming to expand with a pilot facility, double its workforce, and increase farming activities in the area — all the company's milestones. The company is an active member of the Israeli Cultivated Meat Consortium.
"The most significant challenge of the cultivated meat industry is to produce and scale up at the right cost. Biobetter's technology, which is based on molecular farming of food-grade growth factors in the required quantities and costs for industrial production, is a pivotal addition that has the potential to accelerate this industry," said Aviv Oren, director of business engagement and innovation at the Good Food Institute Israel.
Biobetter will be participating in the Good Food Conference 2023.