Germany's Research Institute for Farm Animal Biology (FBN) and other partners have established what they claim is the country's first multidisciplinary research consortium, called CELLZERO Meat.
With €1.19 million in funds from The Federal Ministry of Education and Research (BMBF), CELLZERO Meat sets out to solve issues and develop sustainable process solutions for the cultivated meat industry.
The research network includes the Leibniz Institute for Plasma Research and Technology Greifswald (MV), the Anhalt University of Applied Sciences in Bernburg (Saxony-Anhalt), and PAN-Biotech GmbH in Aidenbach (Bavaria).
Cultivated meat's unresolved hurdles
"There are several unresolved scientific hurdles that have so far delayed the production of cell-based meat alternatives and thus the emergence of a market. We want to contribute to overcoming these," FBN scientist and CELLZERO Meat's project leader, Monika Röntgen, explains.
According to Röntgen, the consortium will focus on finding and implementing alternatives for three main problems found in cultivated meat production:
The use of fetal bovine serum (FBS)

The antibiotics applied to growth mediums

The use of genetic engineering processes
FBN
Located in Dummerstorf, the Institute conducts research on farm animals "for the benefit of animals, humans, and the environment." Since 2018, FBN has been researching cultivated meat under Röntgen's leadership.
"Our long-standing research on muscle development in pigs and the functionality of muscle stem cells was the basis of the project idea for CELLZERO Meat, which was successfully tested and further developed in an exploratory phase already funded by the BMBF," says the scientist.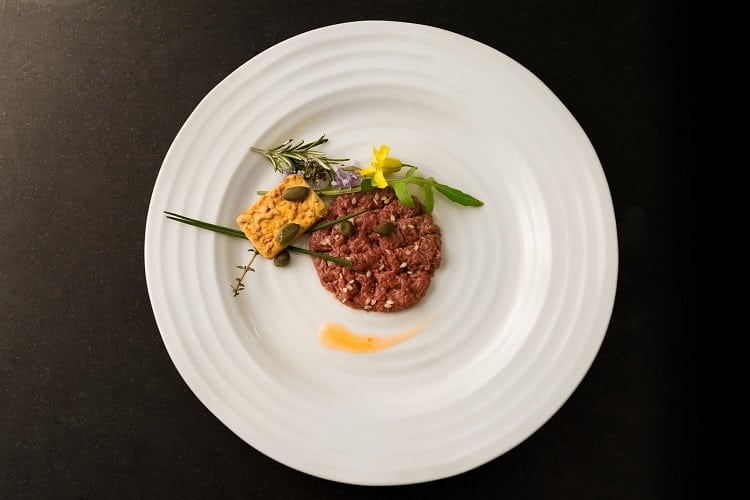 "Essential scientific questions need to be answered"
The FBN team will be responsible for the cell biological aspects of the process, which does not require genetic engineering interventions. It includes steps from obtaining the starting material to the cell-based product (sausage or formed meat).
Anhalt University of Applied Sciences will conduct parallel research and investigations to determine the technology and materials required to produce tasty and healthy cultivated meat. The Bavarian company PAN-Biotech will develop substitute products for fetal bovine serum and new nutrient solutions for cell cultures.
To avoid using antibiotics during the entire process, a new, residue-free, plasma-based decontamination process is being developed at INP in Greifswald.
"Essential scientific questions need to be answered before products from cell-based agriculture can be marketed in Germany and the EU as an ethical, healthy, and climate-friendly alternative to conventional meat," Röntgen states.