Germany's Cultimate Foods, a biotech specialist in cultivated fat, recently presented a product called CultiFat, featured in hybrid burgers, during a demo tasting event hosted by the startup accelerator ProVeg Incubator.
CultiFat is a functional ingredient for hybrid products that replaces flavorings, coconut oil, and methylcellulose in plant-based meat. The product is cell-cultivated from intramuscular beef or pork fat, appreciated for containing the fatty acids that give meat its unique taste and aroma.
"This is a game-changing functional ingredient"
Albrecht Wolfmeyer, director of the ProVeg Incubator, said: "This is a game-changing functional ingredient that can help transform the plant-based meat category. We're excited to see what the team has achieved already and what's next in terms of research, product development and commercialisation. We're here to support them all the way."
Next-level plant-based meat
Cultimate Foods was founded by Oskar Latyshev, Eugenia Sague, and George Zhelezny to deliver an ingredient that takes plant-based meat to the next level. The company focuses on developing high-quality fats using a proprietary cellular agriculture technology. According to Cultimate Foods, with its novel fat, companies will formulate hybrid meat products combining the best of each category (plant-based + cultivated).
Last November, the German specialist raised €700,000 in a pre-seed round led by Big Idea Ventures LLC, ProVeg International, and Realum.cloud to further its technological approach of 3D cultivating animal fat tissue. The company owns an R&D laboratory in Göttingen, Germany. The startup participated in the ProVeg Incubator's 8th cohort in 2022 and the sixth Big Idea Ventures cohort.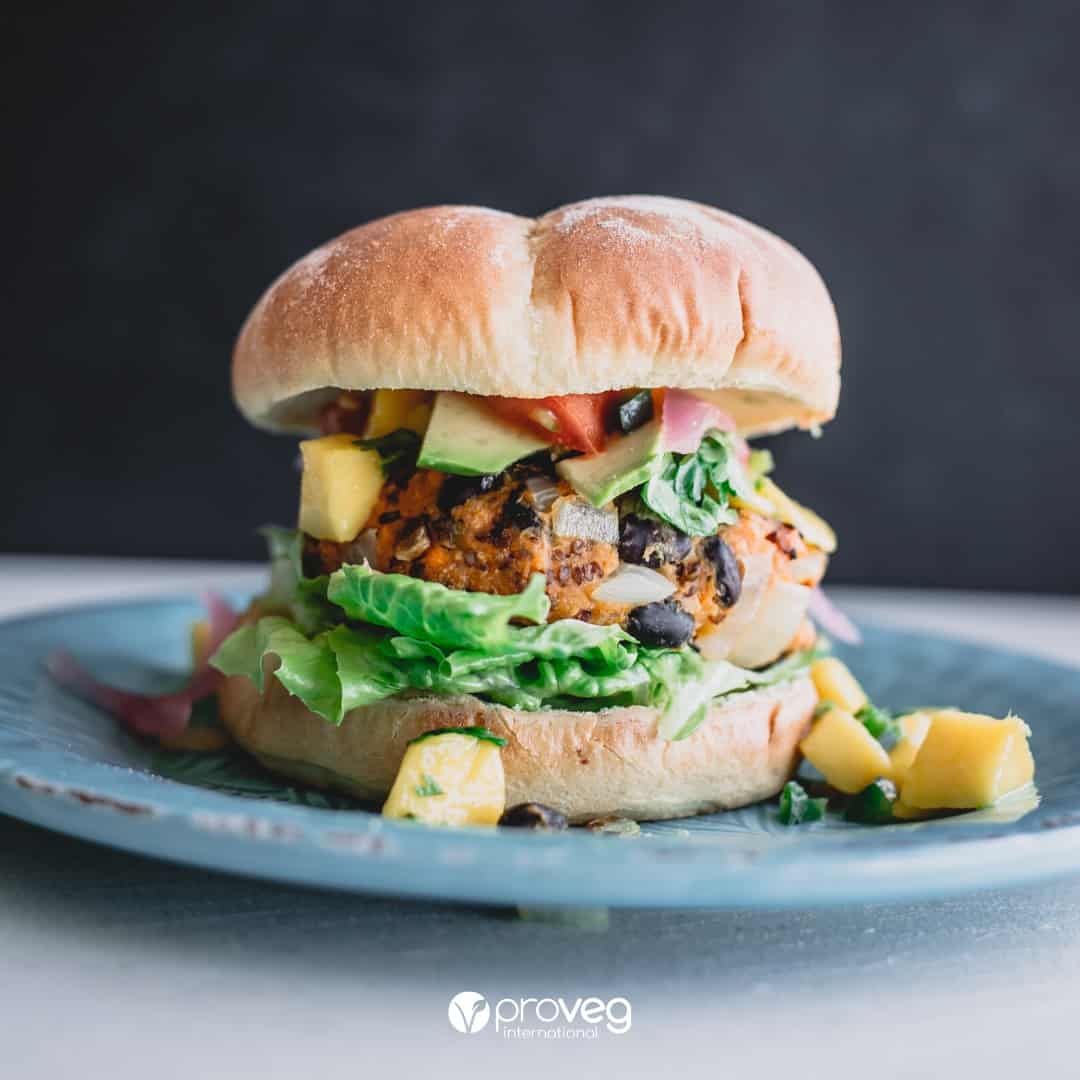 Authentic meat taste
"It genuinely and intensely tasted like the beef burgers I haven't eaten in years," Julia Martin, programme manager and scientific lead at the ProVeg Incubator, said during the tastings at the Berlin offices of ProVeg.
According to ProVeg, hybrid solutions will appeal to meat lovers. In the next decade, these products will dominate the market until cultivated or meat products become feasible at an industrial scale.
The latest developments in hybrid products include Saba Fazeli's (the first R&D engineer at Beyond Meat) Paul's Table, which launched hybrid meats made with 90% plant-based ingredients blended with anima collagen and fat. The Swiss cultivated meat startup Mirai Foods collaboration with Rügenwalder Mühle to develop hybrid alt meat products containing plant proteins and cultivated beef fat. The Spanish company Cubiq Foods, backed by US meat giant Cargill, also develops cultivated fat for plant-based alternatives.
"Cultimate's ingredient is a game-changer in the plant-based meat industry. We have successfully harnessed the power of science and technology to bring an authentic meat taste to plant-based products. This breakthrough will delight meat lovers while furthering the global transition towards sustainable and ethical food choices," said Zheleznyi, also CEO of Cultimate Foods.