Dutch cultivated meat company Meatable has announced it is partnering with Esco Aster to become Singapore's first cultivated pork producer.
Esco Aster is the world's only commercially licensed cultivated meat manufacturer, and the two companies will work to develop cultivated pork for launch at selected Singaporean restaurants in 2024. They plan to enter supermarkets the following year.
"We have made great strides to create products that will satisfy the world's appetites"
The first cultivated pork products to launch are likely to be dumplings and sausages. Meatable first revealed its "groundbreaking" sausages earlier this year, and is working with Singaporean chefs to develop bespoke pork for use in the dumplings.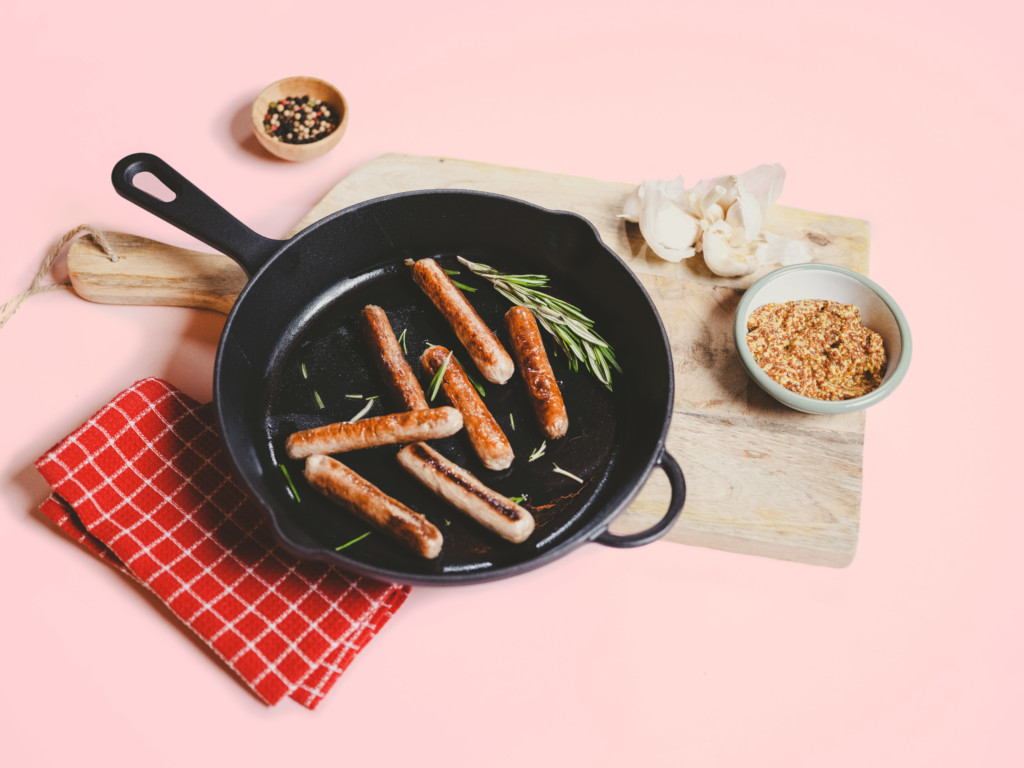 Expansion
The past two years have been significant for Meatable, which raised $47 million in a Series A funding round last year. The company said it would use the funding to advance small-scale production and diversify its product portfolio. This February, Meatable hired industry leaders to fill three key management roles, further accelerating growth.
The Esco Aster collaboration marks Meatable's first international expansion. The company said it chose Singapore because the country is a leading food and agritech hub and was the first to grant regulatory approval to cultivated meat. Additionally, Singapore is working to produce 30% of its food locally by 2030, meaning it is open to technologies that may help it to achieve this goal.
"Given Singapore's status as a pioneer of cultivated meat, we're delighted to be partnering with Esco Aster to begin production of our cultivated pork products," said Krijn de Nood, co-founder and CEO of Meatable. "Our team has been working closely with the country's butchers and chefs to develop the perfect cultivated pork dumplings and it was incredible to recently taste the dumplings and know that we have created something indistinguishable from traditional meat — because it is real meat. Along with our sausages, we have made great strides in recent months to create products that will satisfy the world's appetites without harming the planet or animals in the process."