Meatable has held a tasting for its cultivated meat in Singapore, inviting a select group of retail partners and the Singaporean Economic Development Board to sample cultivated pork sausages.
The event was the Dutch company's first ever tasting, and took place following approval from the Singapore Food Agency to ensure safety standards were met. For Meatable, this is an important step towards receiving regulatory approval to sell its products commercially.
Feedback was very positive, with guests commenting that "the taste and texture were great" and "cultivated meat is probably the future of meat".
"The Meatable sausage I tasted today was very delicious. I wouldn't have known if you didn't tell me it was cultivated meat," said Karen Tay, managing director at the distributor Classic Fine Foods Singapore.
Meatable now plans to launch onto the Singaporean market in 2024, brought forward from its previous target of 2025. A US launch will follow.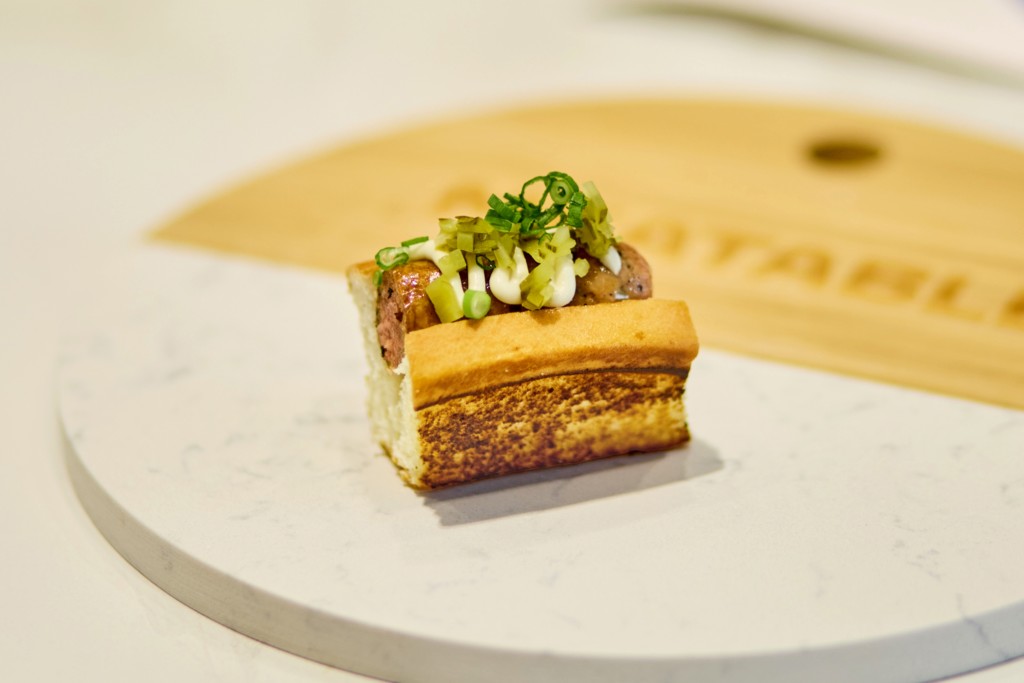 "Significant milestone"
Last October, Meatable revealed it had partnered with Esco Aster — the world's only commercially licensed cultivated meat manufacturer — to develop products for launch in Singapore. The company is also part of a Dutch consortium that received €1 million last year for a research project that could develop new cultivated meat scaffolds.
In February 2022, Meatable hired a new COO, VP of Development, and Chairman of the Board — described as "industry titans" — as it began working towards a commercial launch.
"We were delighted to receive the exemption from the SFA to deliver our first tasting in Singapore," said Krijn de Nood, co-founder and CEO of Meatable. "This marks a significant milestone for Meatable. First of all, it allows our partners to taste and experience our delicious products, and secondly for us as a company, this is an important step towards regulatory approval for sales in Singapore. This is all part of our mission to satisfy the world's appetite for meat without harming people, animals, or the planet."