Today Czech food tech Mewery announces what it claims is the "first-ever" cultivated burger made with pork and microalgae cells. The food tech startup is developing slaughter-free meat products before seeking approvals in international markets.
"Our burger tastes delicious and easily surpasses the taste of traditional plant-based burgers," said Roman Lauš, founder of Mewery.
According to Mewery, the cultivated burger prototype debuted at a cultural event in Czechia, where attendees (90%) expressed interest in trying the burger. Unfortunately, public tastings are not currently allowed in the EU. "We are working with the Czech government on the so-called "non-employee" tastings, which could be possible as early as next year," Lauš said.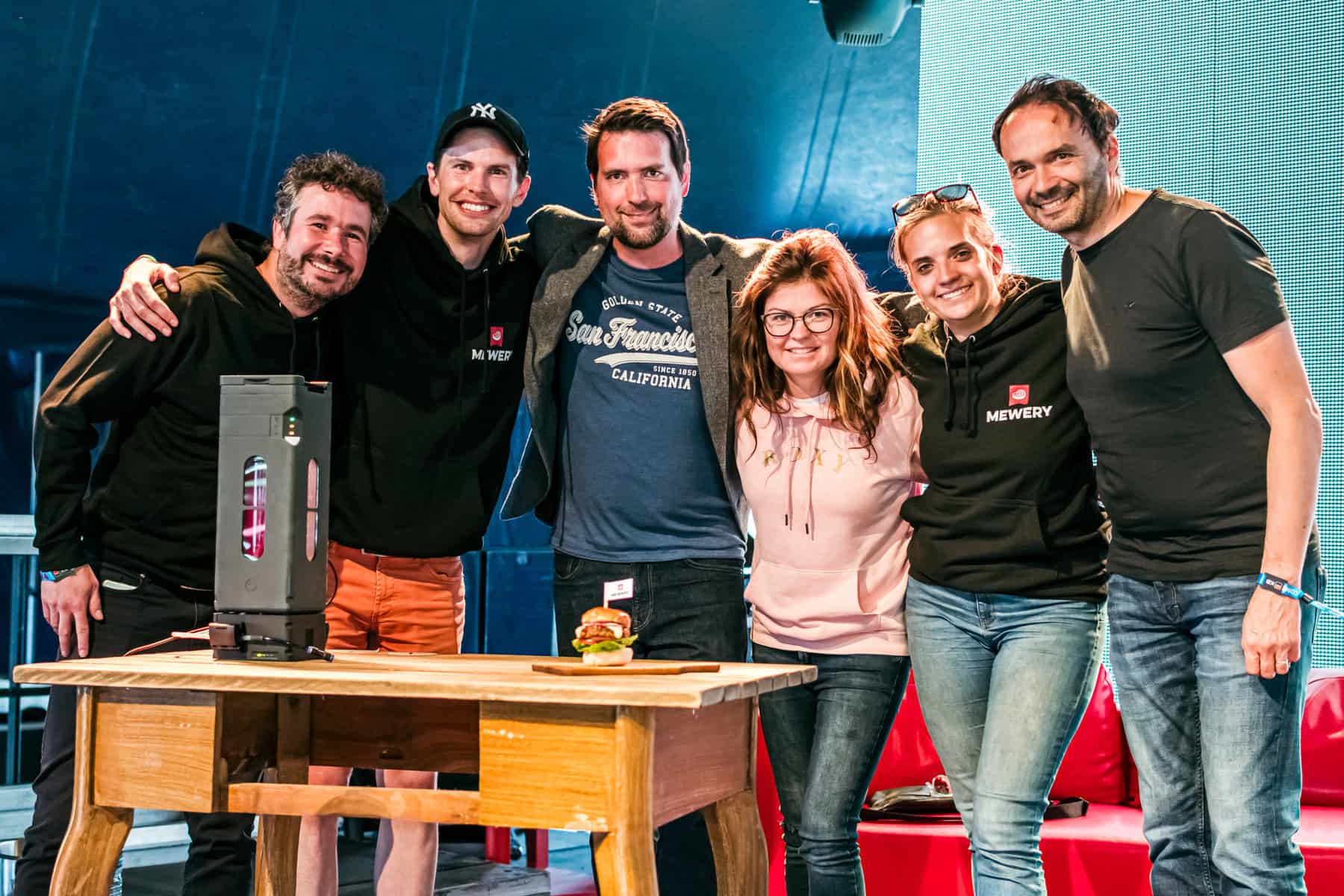 Fortified pork for the US and Singapore
Mewery said that European Union novel regulation approvals would likely take years and that the company is preparing to seek approval for its unique fortified pork products in the US and Singapore markets within the next two years.
Singapore gave the green light for cultivated chicken in 2020, and last week US regulators' gave GOOD Meat and UPSIDE Foods approval to produce and commercialize cell-cultivated chicken. Both approvals signal that cultivated meat is becoming a reality in those dynamic markets.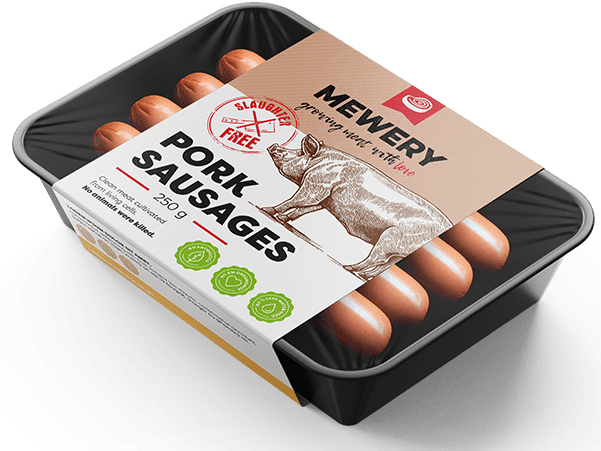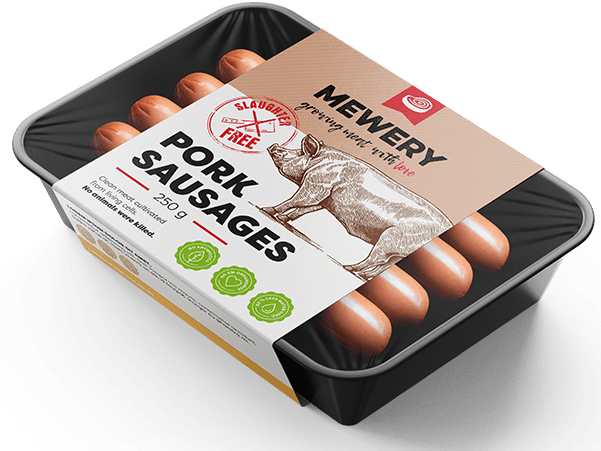 Slaughter-free pork
Founded in 2020, Mewery received backing from US accelerator Big Idea Ventures to produce pork without killing a single animal. The Czech startup is the first European food tech to develop cultivated pork meat using microalgae. It has developed a slaughter-free tech that sidesteps the need for fetal bovine serum (FBS) by engineering microalgae growth factors that can stimulate mammalian cell growth.
Last February, the company unveiled a pork and microalgae prototype proving its pioneering media works. According to the food tech, the process saves 70% of the costs compared to conventional FBS methods, bridging the price parity challenge with animal meat.
"Currently, 48 pigs are killed every second around the world, amounting to 1.5 billion animals a year. They produce 14.5% of all emissions, which is even more than all the transport in the world. Our goal is to try to reduce these numbers dramatically," argues Lauš.