Israeli biotech ProFuse Technology, a company at the forefront of muscle tissue growth, announces a tech breakthrough that it claims will mark a new era of cultivated meat production.
According to the company, it has developed a scaffolding 3D growth technology that, along with its cell culture media and growth protocols, can accelerate muscle growth time fivefold. ProFuse Technology claims this advancement allows cultivated meat production within 48 hours, reducing the usual time by 80%.
"It is essential to recognize that the heart of meat production lies in muscle growth, as meat equals muscle"
Moreover, this innovation enhances the protein content of muscle tissue by five times that of traditional meat, resulting in a more protein-rich alternative and achieving these improvements without using genetic modification.
Dr. Tamar Eigler Hirsh, CTO of ProFuse Technology, says: "ProFuse Technology's proprietary media supplements and protocols achieve effective muscle production in a 3D environment without resorting to genetic modification. Our commitment lies in supporting production of sustainable, ethical, and delectable alternatives to conventionally farmed meat."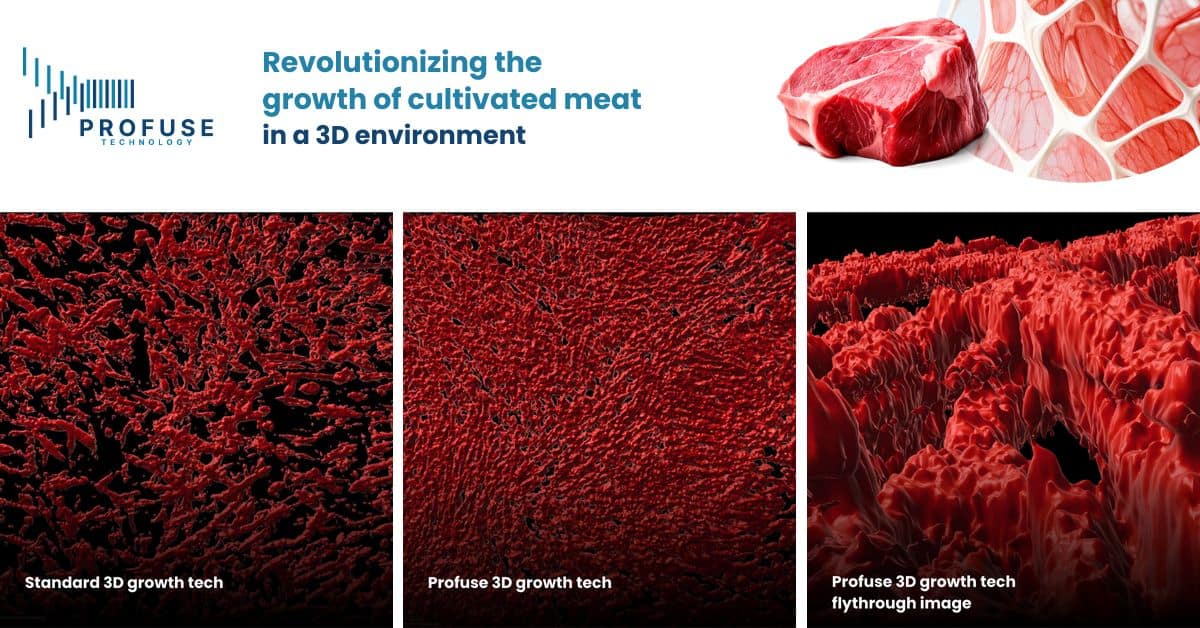 Profuse Technology was established in 2021 under the leadership of Eigler, a specialist in stem cell biology muscle, and Guy Nevo Michrowski, the company's CEO. It has been funded by the Fresh Start FoodTech Incubator and won first place at Israel's FoodTech 2021 competition.
Based on a Weizmann Institute of Science study, the company's technology offers solutions to shorten the cultivating time, increase yields, improve the quality of cultivated meat, and lower its costs. Profuse Technology says that its groundbreaking innovation allows the development of fully mature muscle tissue that closely mirrors the taste and texture of animal meat.

Meat equals muscle
"It is essential to recognize that the heart of meat production lies in muscle growth, as meat equals muscle. The ability to cultivate meat cost-effectively and at scale hinges on adopting 3D growth methodologies involving scaffolds and microcarriers," comments Michrowski.
Michrowski will speak at the "Next Steps for Biotech: Harnessing Innovation to Reach Commercialisation" panel at Future Food-Tech 2023 in London.