Korean food tech startup TissenBioFarm has unveiled a 10 kg cultivated meat prototype at the inauguration of South Korea's first cellular agriculture hub, the North Gyeongsang Cellular Agriculture Industry Support Center.
The 2,309 meter square center, built with a 9 billion KRW investment, aims to develop biomaterials and support companies operating at the general industrial complex in Uiseong Bio Valley, announced North Gyeongsang Province (Gyeongsangbuk-do).
"We will continue our support and invest in promising new industries"
In February, North Gyeongsang Province, local governments together with stakeholders from the cultivated meat industry signed an agreement to foster cellular agriculture industrialization.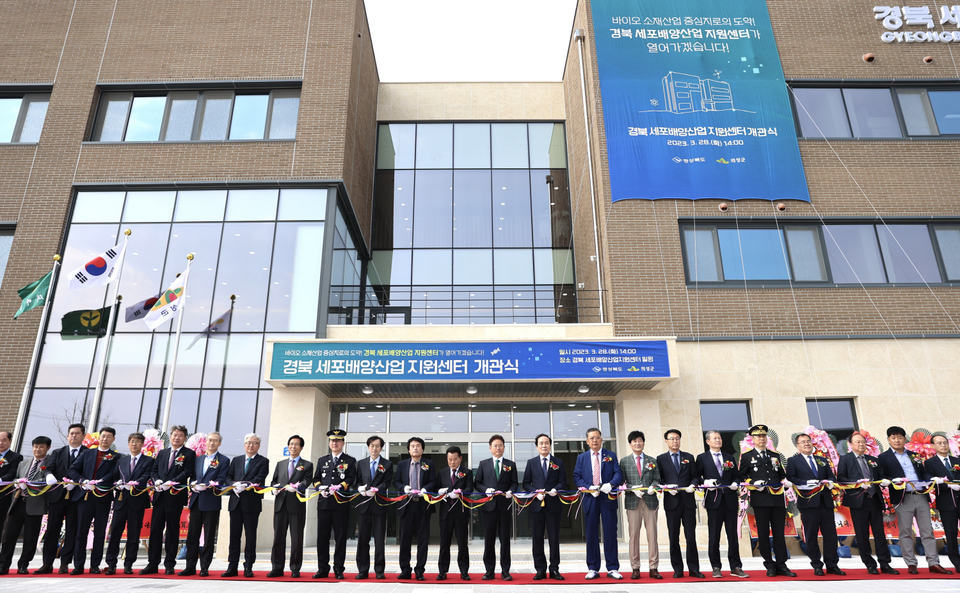 Advancing high tech
Around 200 guests, including Cheol-Woo Lee, Governor of North Gyeongsang Province, universities, research institutes, and private companies, including Han Wonil, CEO of TissenBioFarm, attended the opening ceremony that took place on the 28th of March.
The four-floor building will house labs, analysis rooms, and five companies: TissenBioFarm, T-RIBOSE, Neo-Cremar, LMK, and DMC Biotechnologies, along with the Yeungnam University Cell Culture Research Center. A KRW 3 billion budget has been assigned for purchasing equipment.
At the opening, the North Gyeongsang Province announced its plans to promote cell ag by linking it with the vaccine, drugs, cosmetics, and green bio industries to create a unified cellular agriculture industry.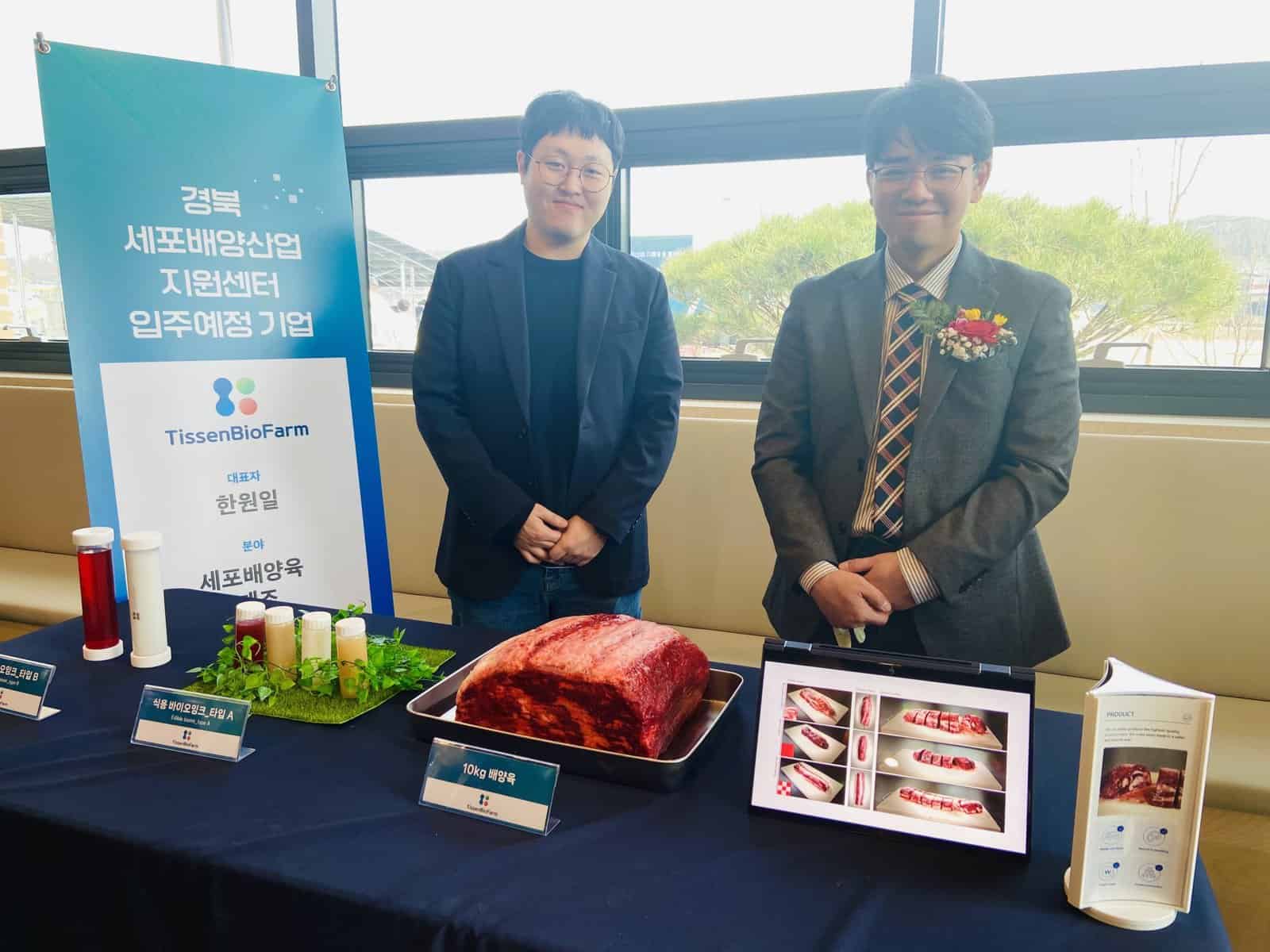 Cheol-Woo Lee said, "The Cellular Agriculture Industry Support Center opened in Uiseong, where a new airport will be built, is expected to play a pivotal role in advancing a high-tech industry."
Promising new industry
At the inauguration, the center's companies exhibited their technologies and prototypes. TissenBioFarm debuted its 10 kg marbled cultivated beef prototype to the public for the first time, "drawing many visitors' attention."
TissenBio claims it has developed a proprietary 3D bioprinting technology to produce whole cuts of cultivated and plant-based meat with marbling that replicates animal meat. Initially created for transplants, its technology is now repurposed for the alt meat sector.
Furthermore, the Korean biotech has developed a range of low-cost edible bio-inks designed to add flavor, texture, and nutritional value to cultivated meat. In September 2022, TissenBioFarm raised 2.2 billion won ($1.6 million) in a pre-Series A funding round.
"We will continue our support and invest in promising new industries," Lee added.